1998 Peugeot 306 1.6LX Sedan
---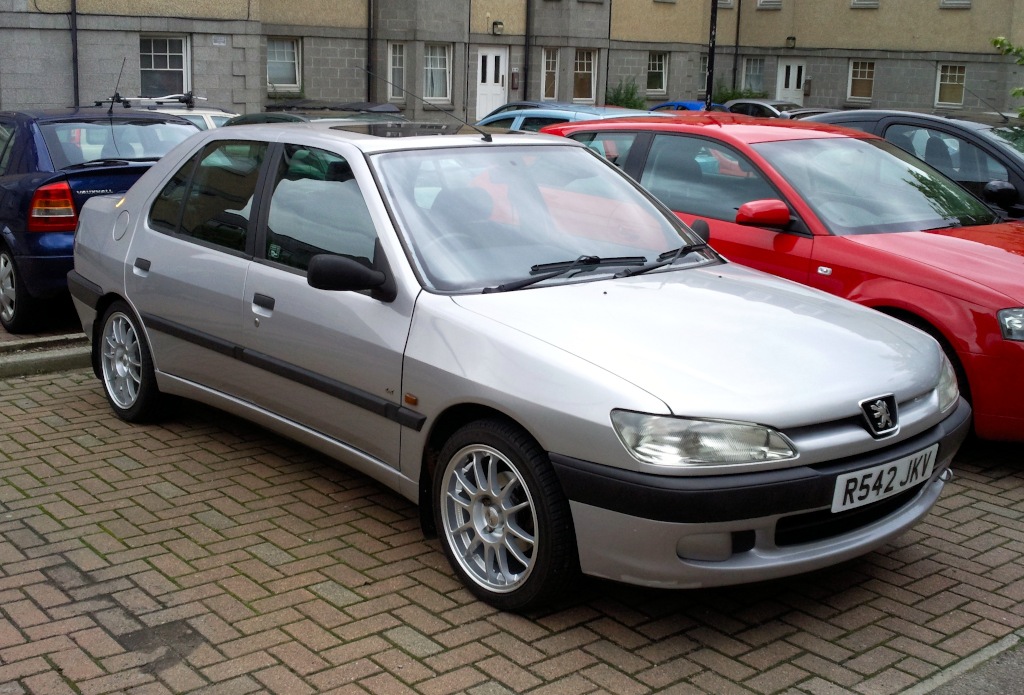 Note: Where they are available higher resolution versions of images on this page can be accessed by clicking on them.
---
This is one of the cars I've had to which there isn't really a huge story. It was provided to me by a friend when my main car at the time was off the road for a while. It was a sound enough car and drove nicely - as 306s just do. I still reckon that they're one of the best little cars that came out of the 1990s, and have stood the test of time very well.
It sadly fell on hard times a short while later simply due to poor timing and a perfect storm of circumstances both on my part and of my friend. It needed a few jobs doing for the upcoming MOT (two springs, replacement rear axle as the torsion bar bearings had gone, an exhaust tailpipe and I think a tiny welding repair to the one sill). However I was in the middle of dealing with a move 500 miles south and the owner was extremely busy setting up their own business so time was in short supply. The real kicker though was when my mother suddenly passed away, so I lost access to the property where the car had been stored patiently waiting its turn. We did really try to find someone to take it on, and continued to for the best part of a year after we had it recovered to the yard of my friend's business, but it just seemed that nobody wanted it. Sadly we had to call time on it eventually and it was scrapped at some point towards the end of 2016. A real shame as it was a decent enough car. I did look at the possibility of getting it shipped down here, but I just couldn't make the numbers stack up and you sometimes just need to draw the line somewhere.
It's no great secret that I've got a lot of time for French cars, and around that point in time we did have quite a little French fleet going on - the 107 and 306 being mine, and the 208 belonging to my father.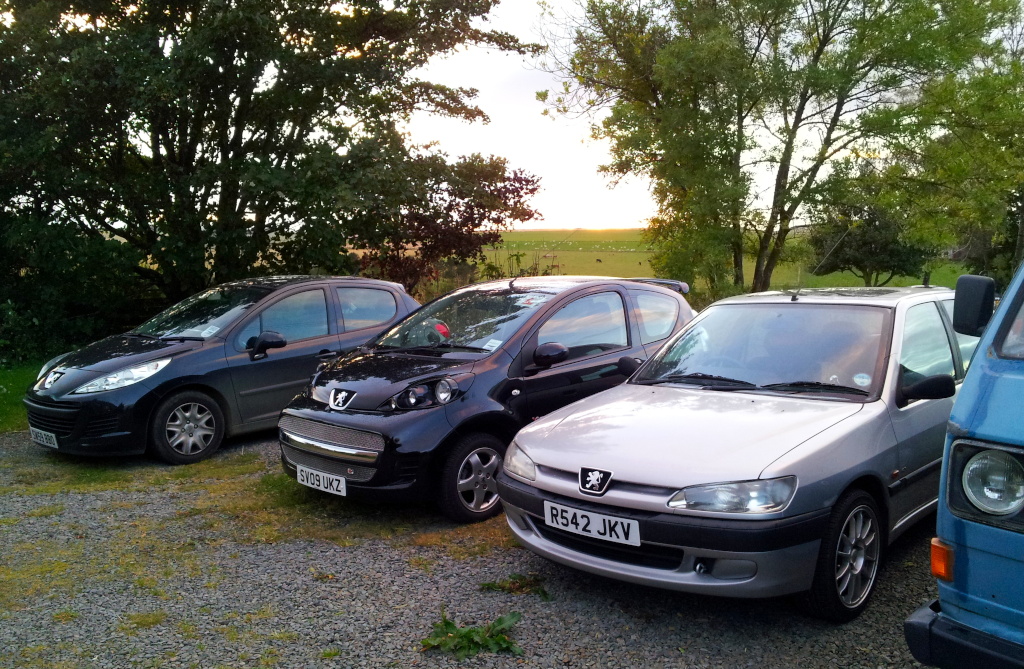 The 306 is one of those strange small cars which to my eyes actually looks better as a saloon (or sedan to our American readers - and as the car was actually badged) than the hatchback it was originally designed as. Typically small saloon cars tend to look really awkward, as though someone has just glued a box onto the back of a hatchback.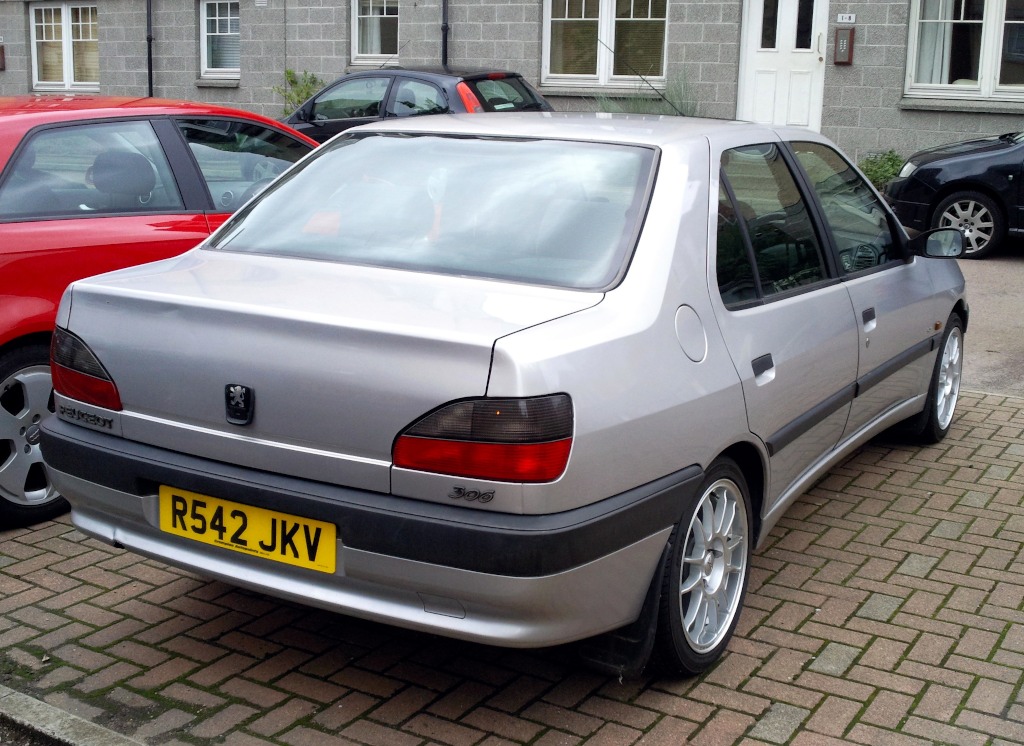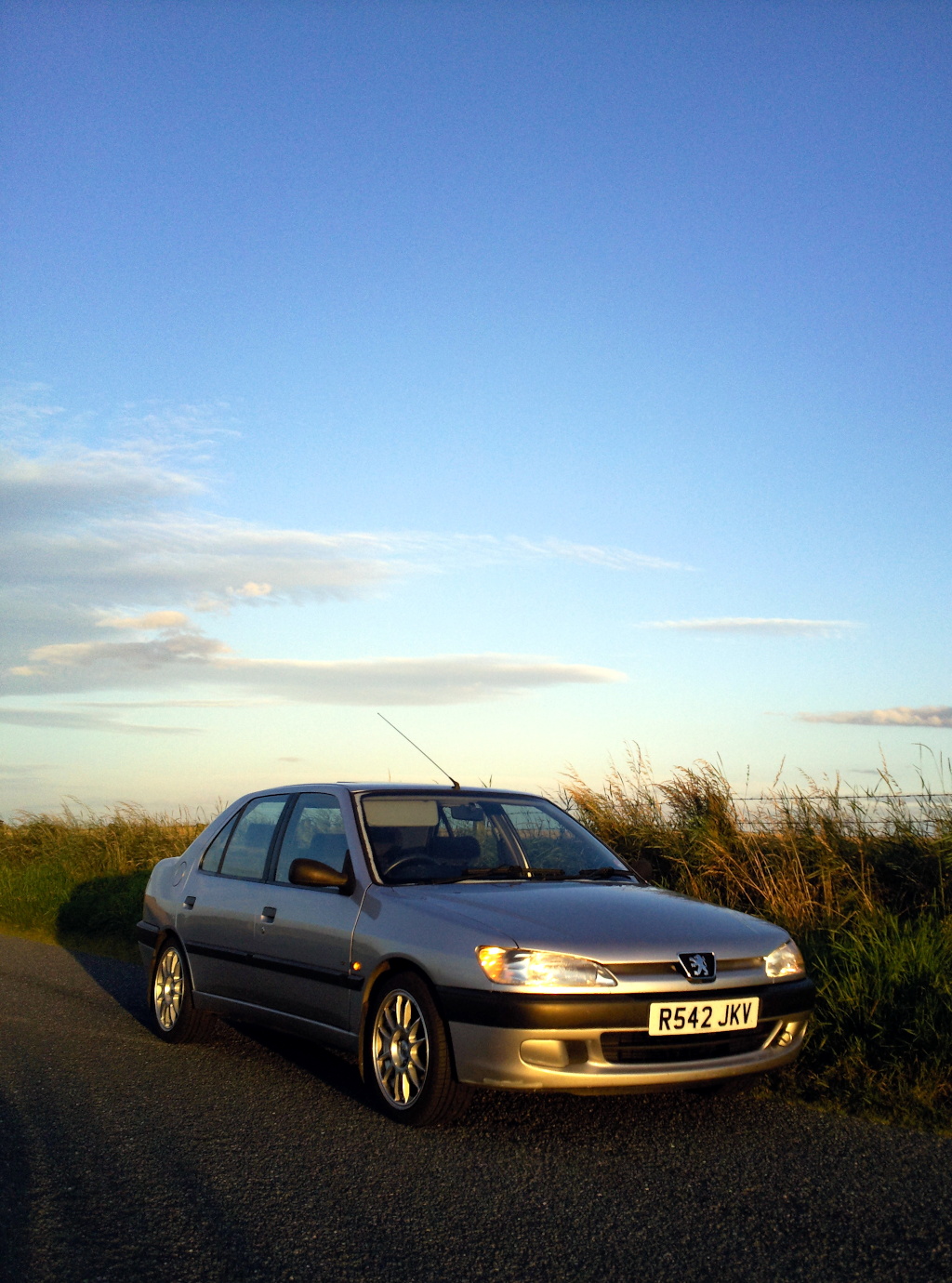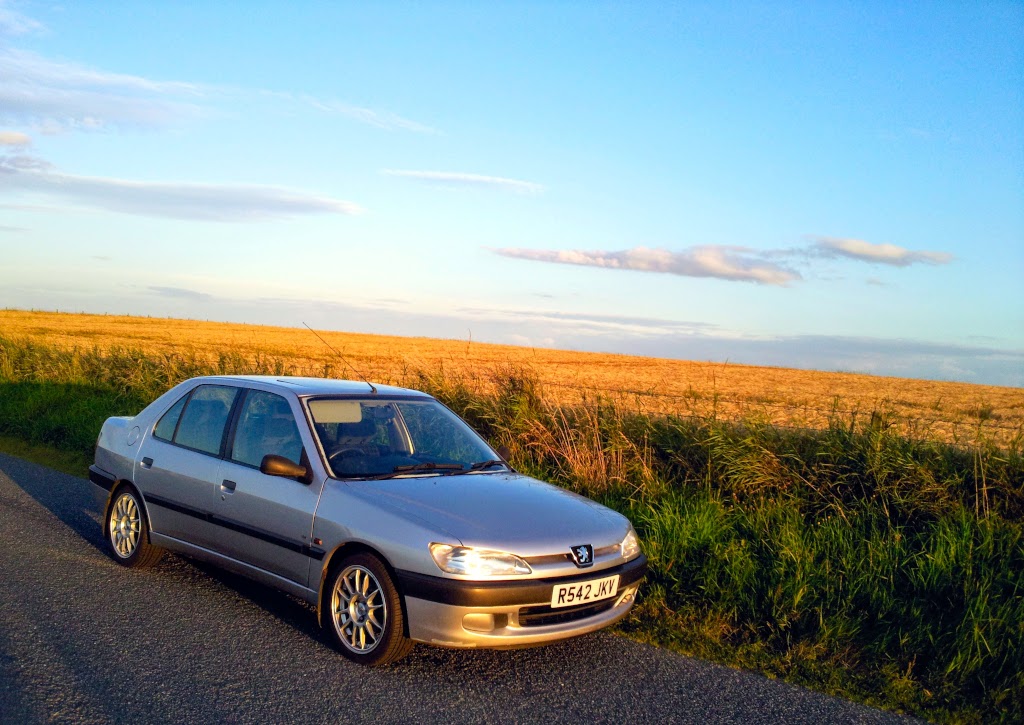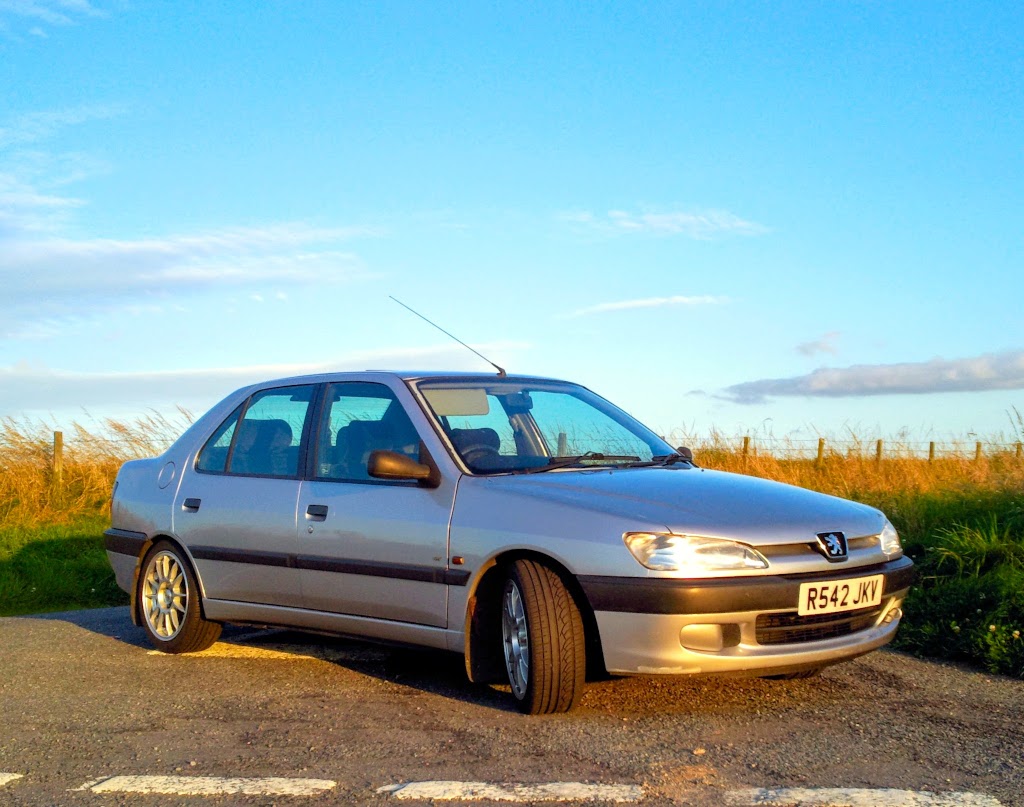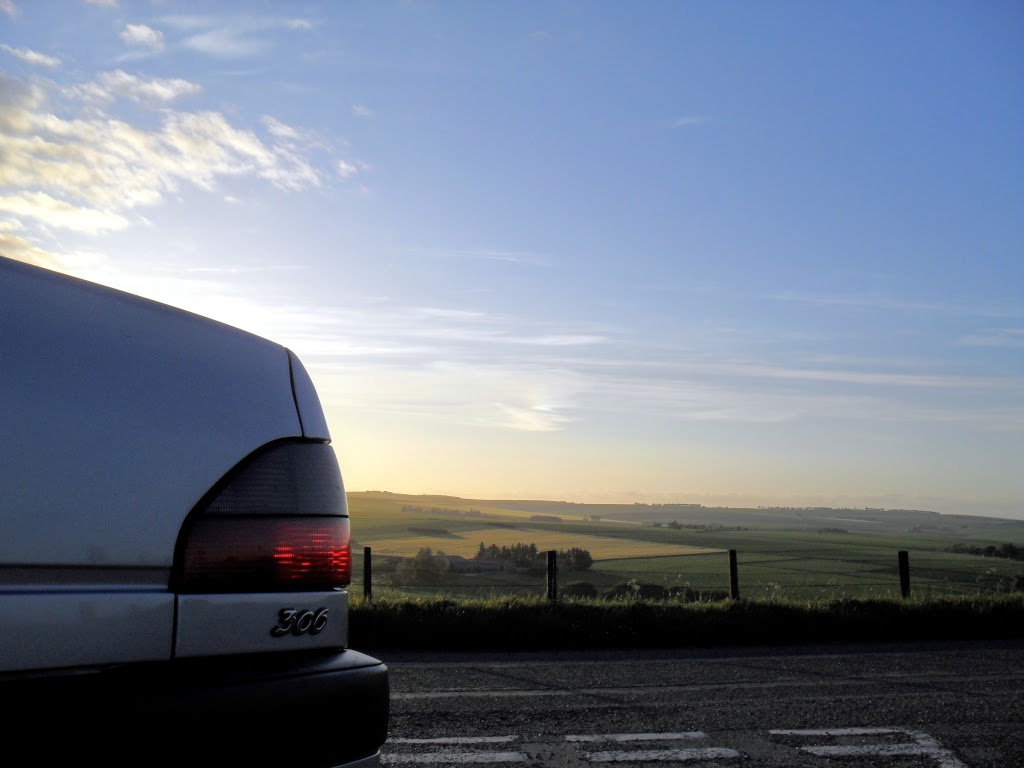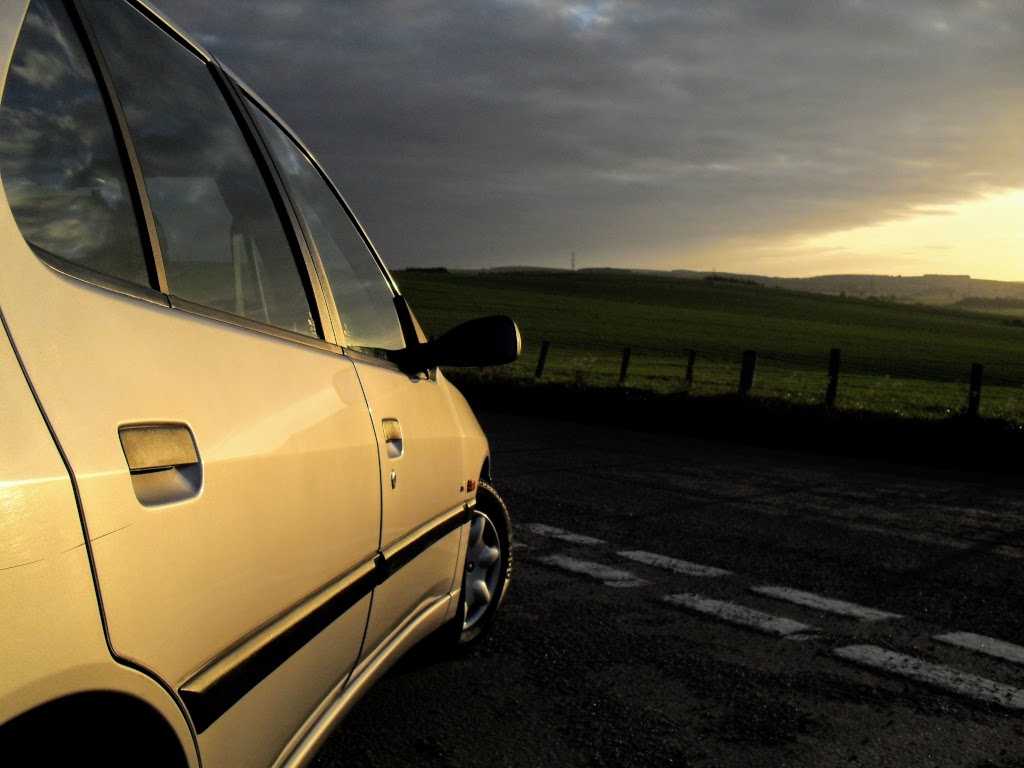 The interior was typically for French cars of the time nicely trimmed and quite comfortable. The overall design and ergonomics were pretty universally praised by the motoring press at the time.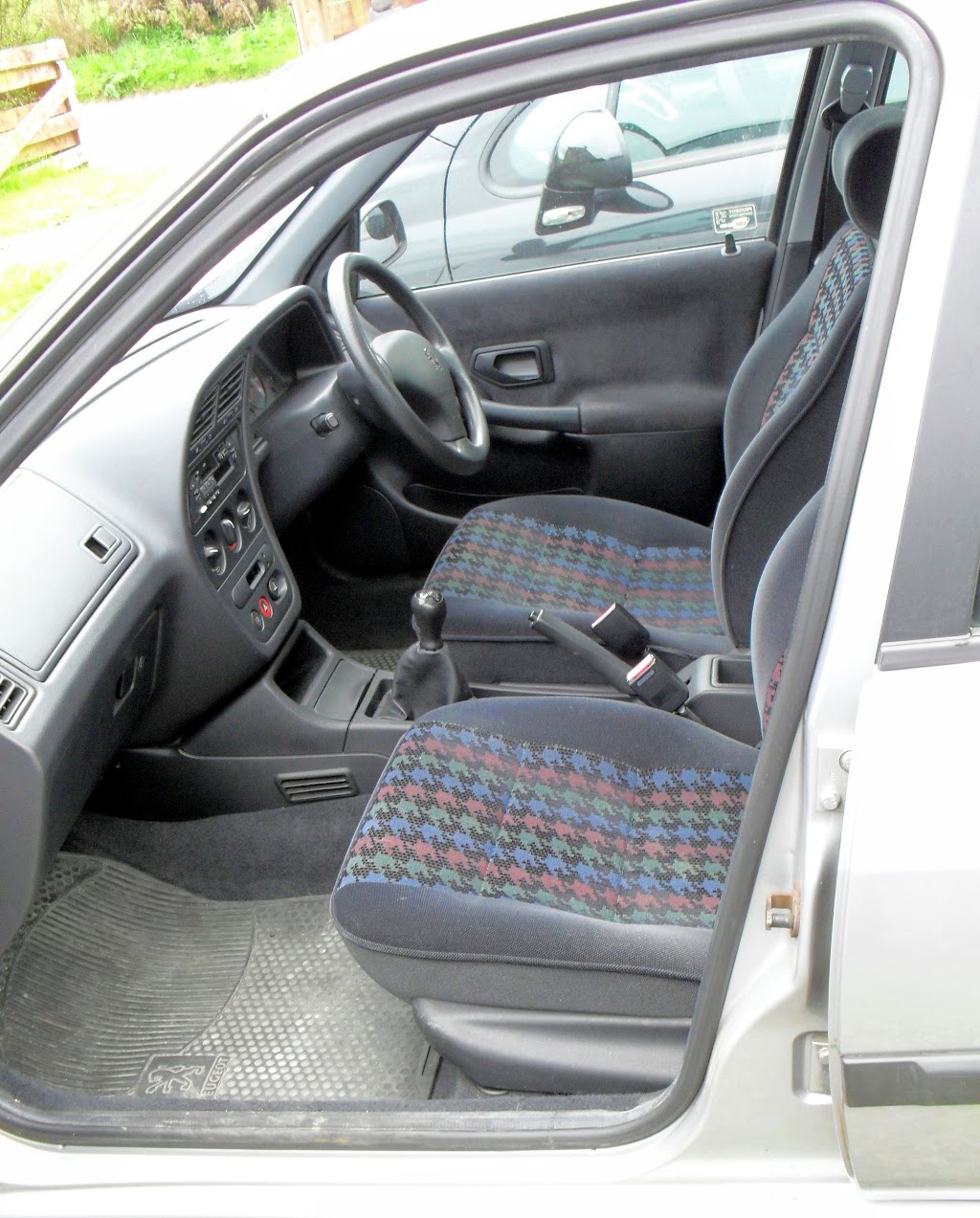 Nice clear, uncluttered view in front of the driver. The face lifted instruments in this car do look far neater than the original ones in my opinion.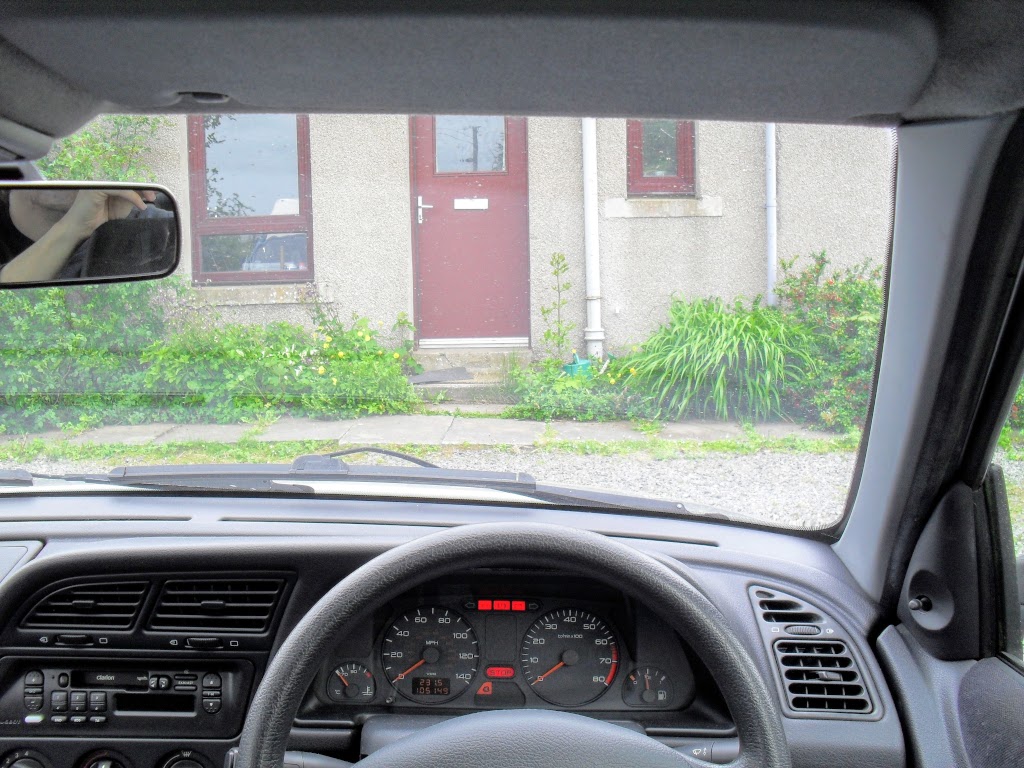 Note the radio and heater controls being mounted quite high up in the console - WHY do so many companies feel it necessary to bury these things down by the gear lever?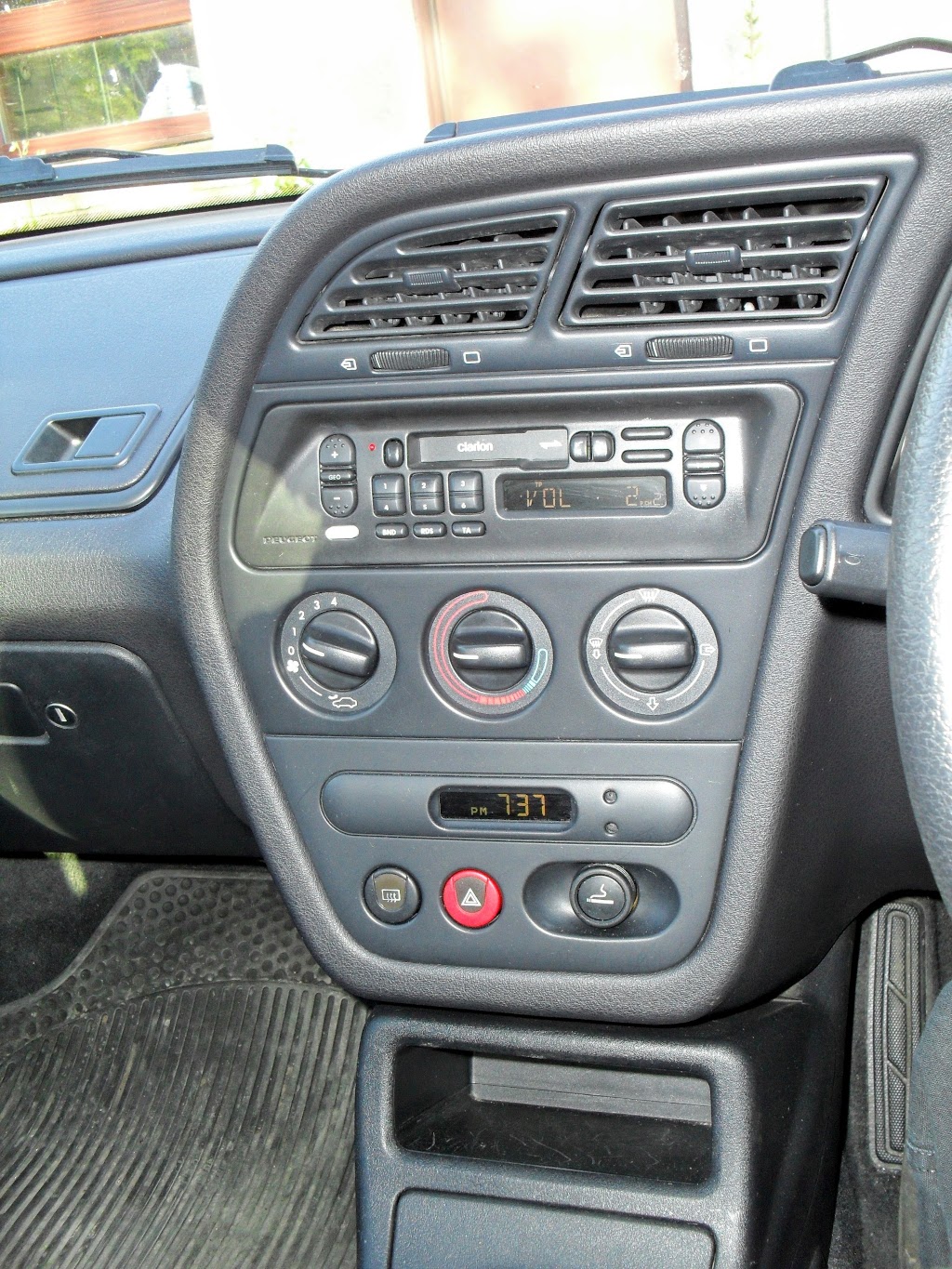 Decent amount of room in the back seat for the size of car.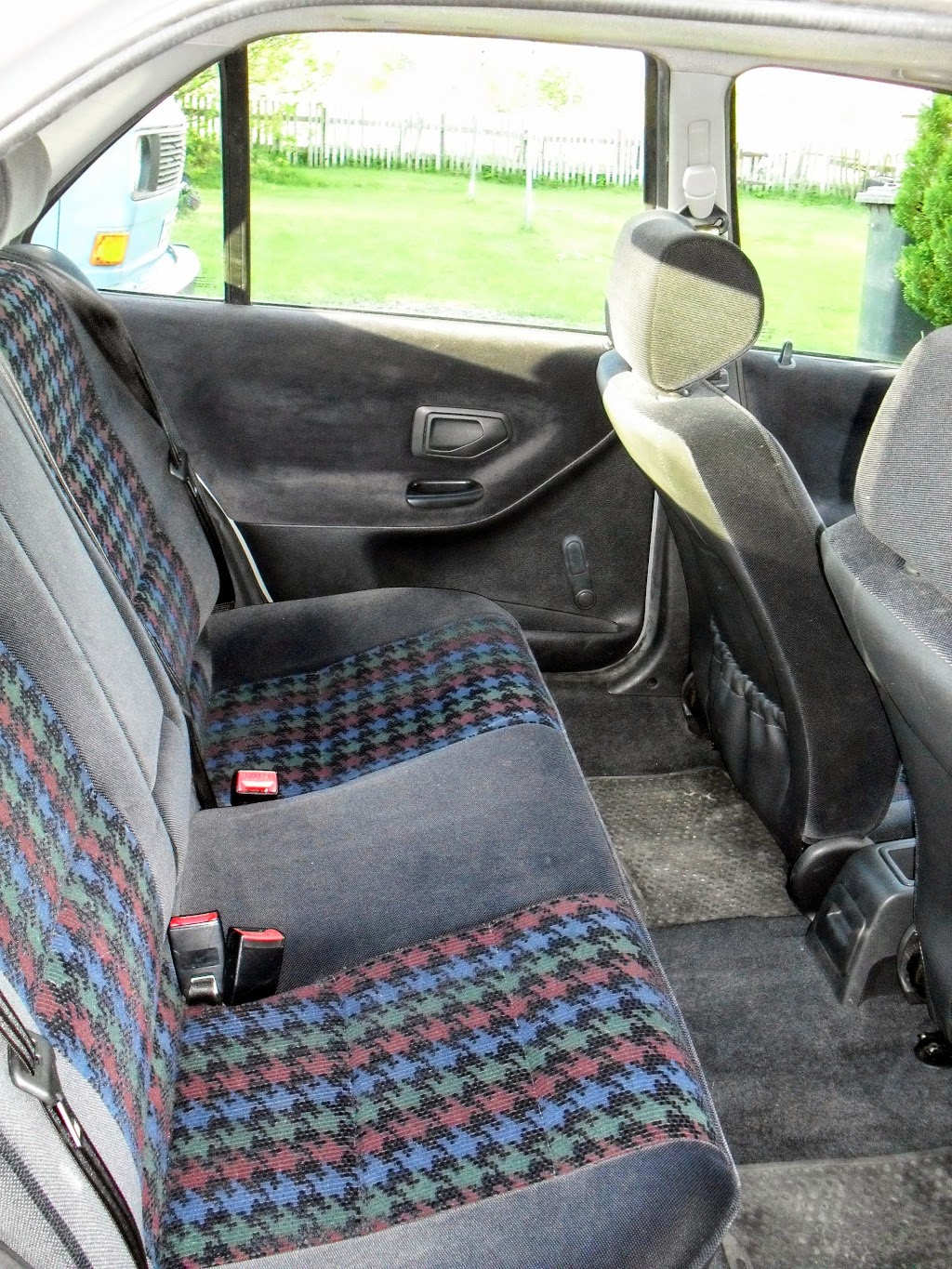 Boot space is decent too, the rear seats do fold down in this case to allow carriage of longer items - not a given on all saloon cars.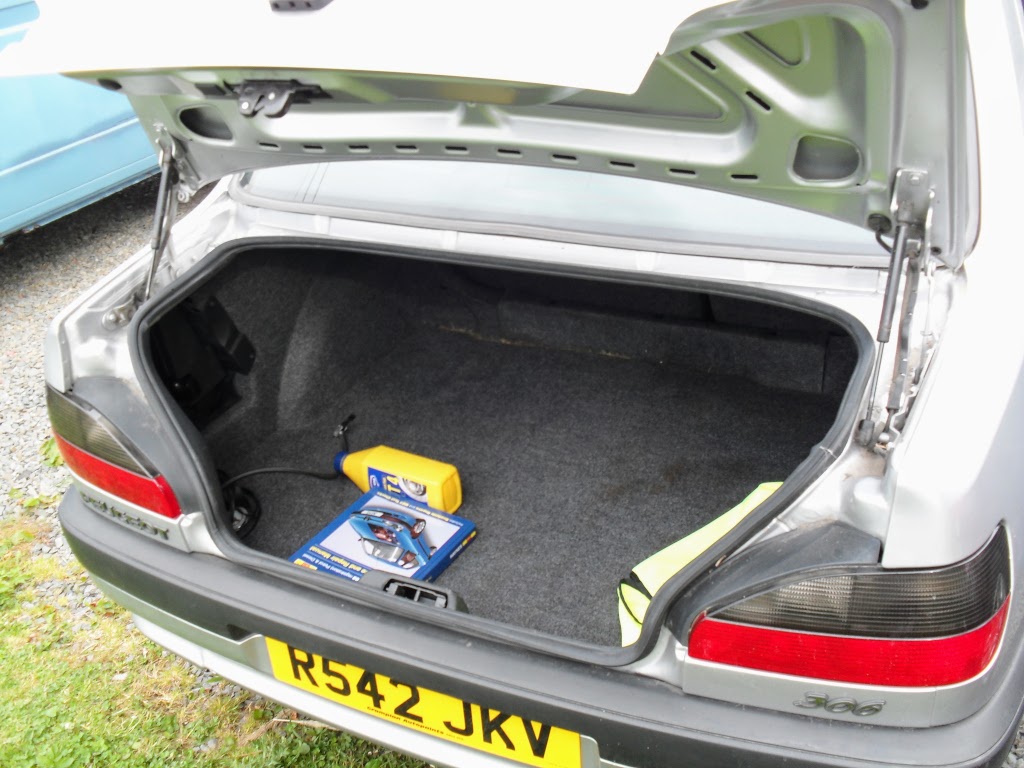 Power was provided in this case by the venerable TU engine, in 1.6 litre form in this case.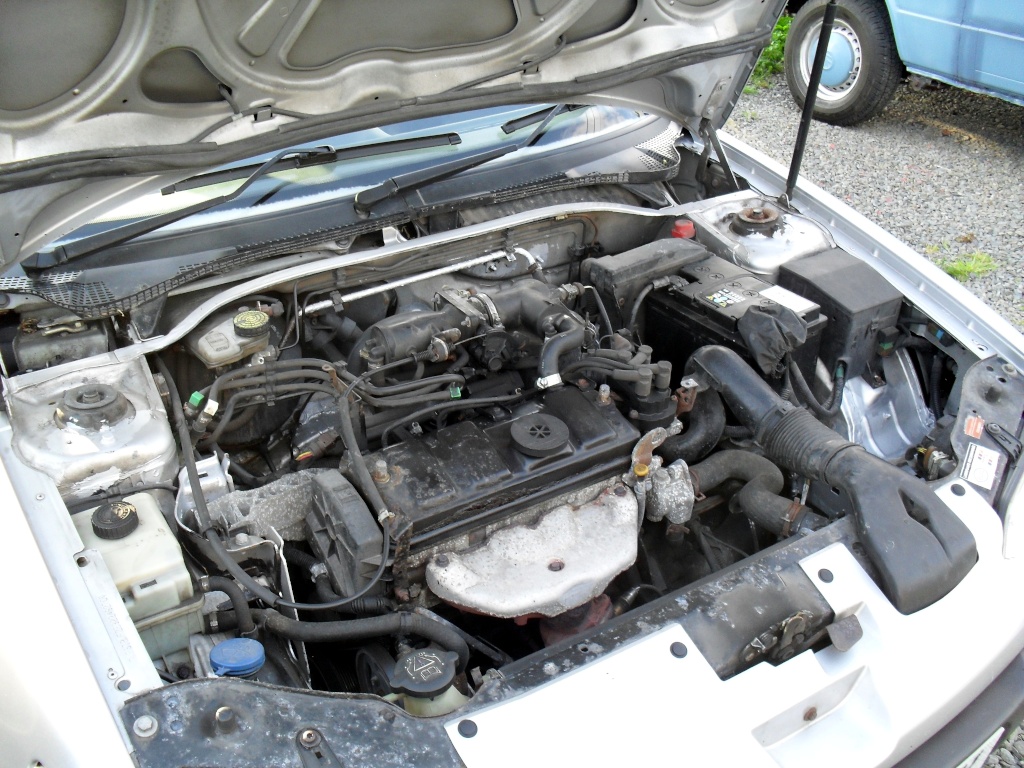 This was pretty well matched to the car and gave decent enough performance, even though it wasn't what you'd describe as fast. Not the most refined power unit by the standards of 1998, but nevertheless a pretty dependable and easy to work on one, so there's a bit of give and take there. Fuel economy was reasonable, usually in the mid to high 30s mpg...though if you really wanted a 306 that sipped fuel you probably would have bought a diesel variant and if you wanted a fast one you'd have bought the 2.0 petrol. I think the 306 probably deserves a mention in that it provided what I personally see as the first diesel "hot hatch" in the form of the DTurbo variant - which felt properly rapid to me when I drove one at the time and combined with how well these cars handle could have been a lot of fun.
I still feel bad that I had to allow this car to go for scrap, but it was just a matter of being in the wrong place at the wrong time when I was trying to juggle far too many other difficult things.
If I was looking for a practical modern classic to use as a daily driver today, a 306 of pretty much any variant would definitely be pretty much at the top of my list. Cheap to run, generally easy to find parts for because there were so many made (and are still a bunch on the Continent), relatively rust resistant (keep an eye on the area above the rear wheels though), very reliable if looked after, roomy and comfortable. There's very little not to like.
---
Page last updated:
12th June 2023: Minor changes to formatting to improve readability on mobile devices and some background code tweaks.
---