---
After quite a hiatus I have started in the last few years to pick up a camera again and start shooting on film again. I've included a handful of photos I feel are worthy of sharing below. Originally I would have looked to upload these to my DA page, but with the recent AI debacle there I've decided just to host them myself from now on.
This page really is in no particular order beyond the film shots being towards the top and digital towards the bottom...at some point I will probably come back and split it into categories - that's a job for another day though.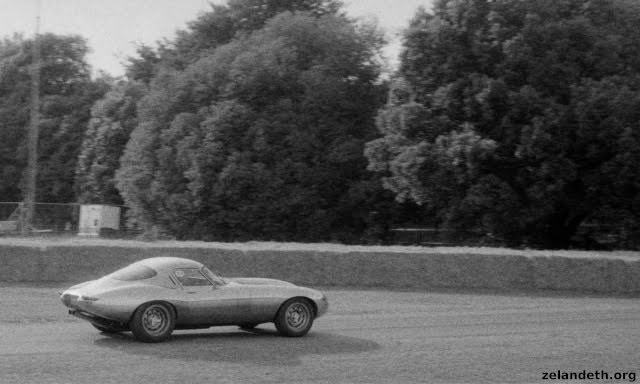 Eagle E-Type heads up the hill at the 2017 Goodwood Festival of Speed.
This is one of those occasions where I was exceptionally pleased to have pulled off exactly what I was aiming for. My target was to get a photo which looked like it could have been shot by a motoring journalist back when the E-Type was originally on the market. Grainy, lots of contrast, little bit of background blur. No filters, no post processing beyond a bit of cropping (which I planned for when framing the shot), just as it looked on the film.
Ilford Delta 3200, Konica AutoReflex T-3, 50mm stock lens.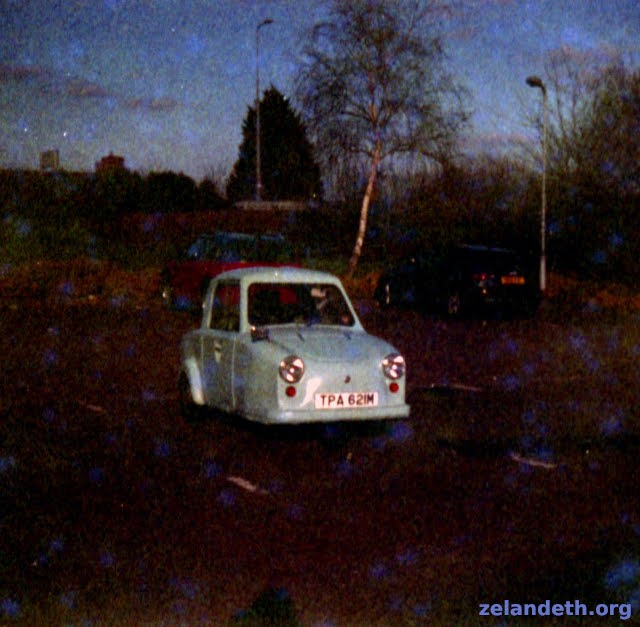 I just like how this looks...not exactly sure why, I just do. This was shot on a very, very, very expired (like from the early 90s) film that came in a Halina 110 Telewide I bought from eBay. Digital filters, eat your heart out...
Very expired "Super Snaps" branded 110 film in a Halina 110 Telewide.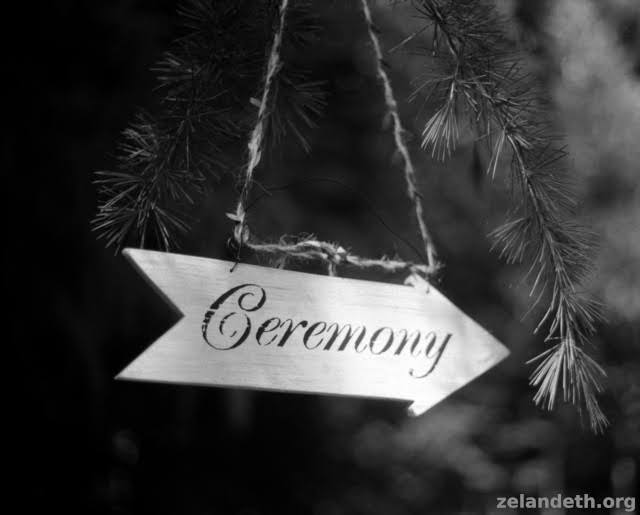 Having a bit of fun with depth of field and lighting. A sign we found hanging in the Cathedral of Trees during a visit in June 2019.
Ilford Delta 400, Konica AutoReflex T-3.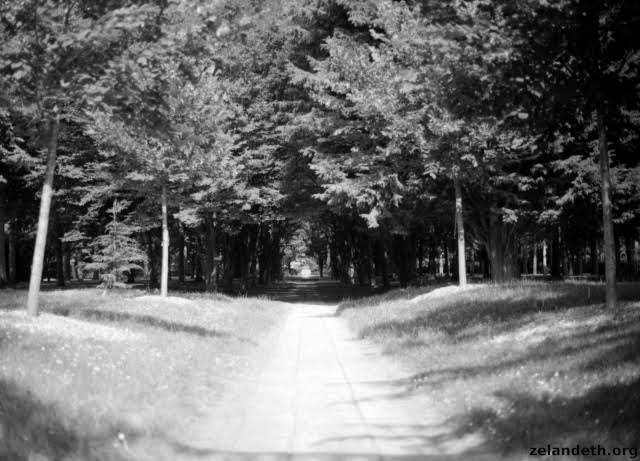 Another photo snapped a few paces away from the previous one, looking down the centre of the Cathedral of Trees.
Ilford Delta 400, Konica AutoReflex T-3, June 2019.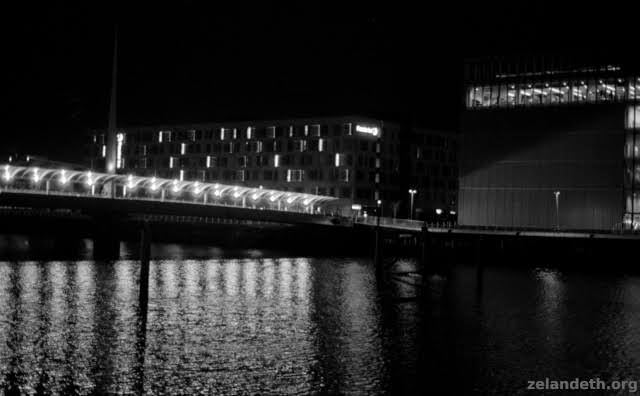 Looking out over the River Clyde from out front of the Crowne Plaza hotel during Scotiacon 2022. There's just something about B&W photography at night which really fits I think.
Ilford Delta 400, Konica AutoReflex T-3. 13 February 2022.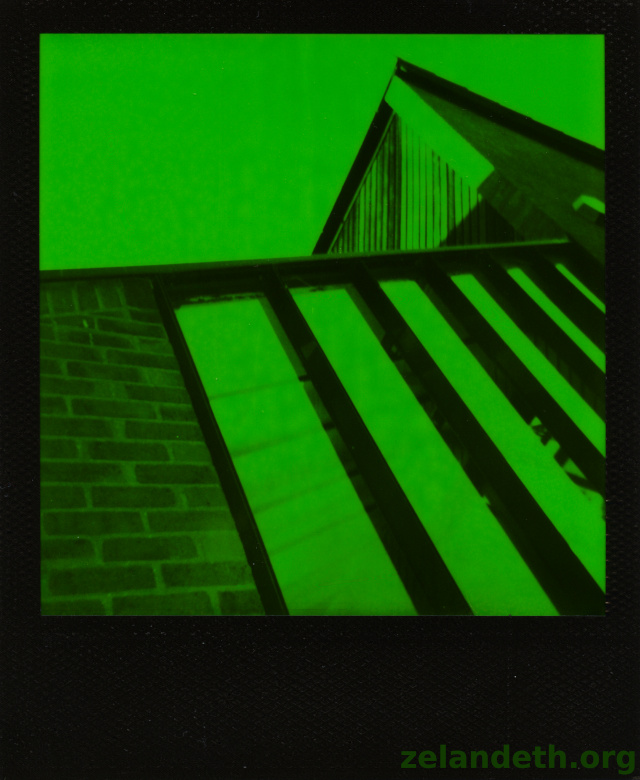 The moment that a friend made me aware of the existence of Polaroid's black & green Duochrome film I knew I had to have a play around with it. I think that high-contrast images with bold shapes in (so Brutalist or Modernist architecture is a prime candidate) really look great with it. I was quite surprised at the level of definition as well given Polaroid film isn't exactly known for its high fidelity!
Polaroid Black & Green Duochrome, shot on a Polaroid Supercolor 635. July 2022.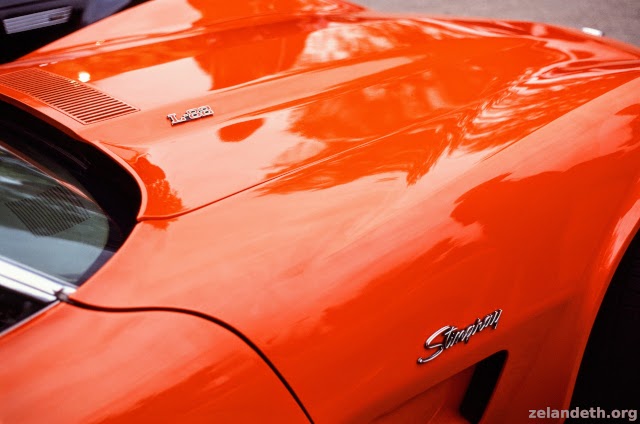 I think this one does a good job of showing how good film can actually be, rather than fuzzy, grainy images that a lot of people have in their head.
This was shot at the 6th May 2022 Milton Keynes Classic Car Meeting.
Fuji Velvia 100 shot on an Olympus OM-10 with the stock 50mm lens.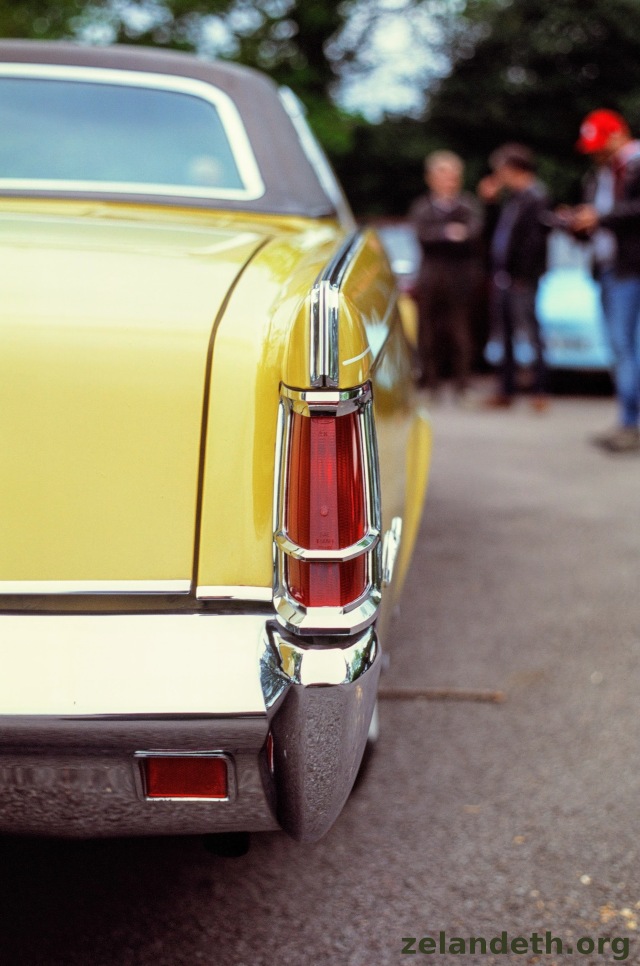 I know that you could easily get this photo on an average smart phone now with a couple of button clicks and applied filters...but there's something rather satisfying about actually doing it when your brain has been making the decisions rather than some overcomplicated computer program.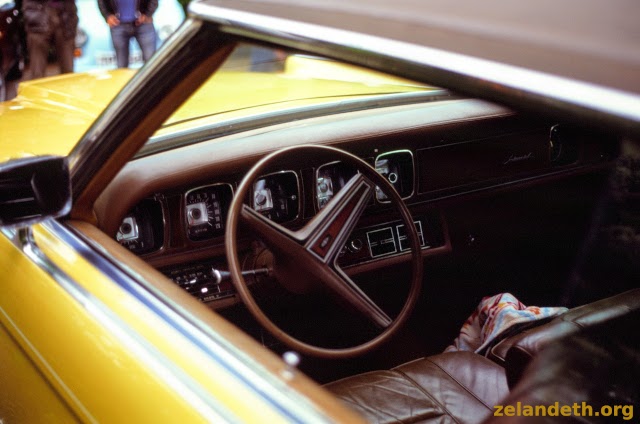 This one was another case of managing to get what came back when developed to look exactly as I'd got in mind when I took the photo.
Fuji Velvia 100, Olympus OM-10, Stock 50mm lens. 6th May 2022 at the Milton Keynes Classic Car Club meeting.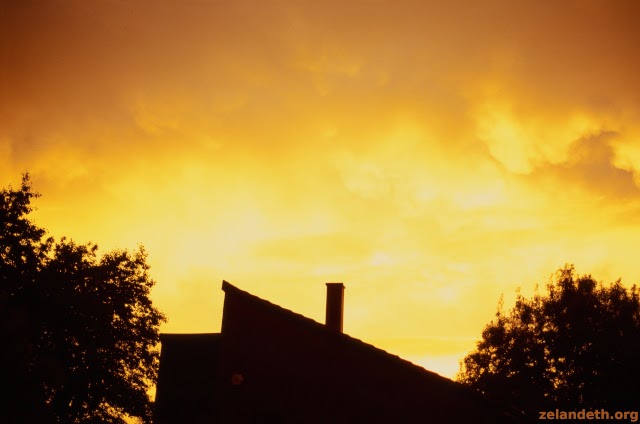 Sunsets (and the occasional sunrise) have been a favourite of mine as photographic targets for as long as I can remember. We don't generally get many of note here though as our view of the horizon is so obscured. So when this unfolded in front of me I had to run outside and snap it.
Fuji Velvia 100, Olympus OM-10, 50mm stock lens. June 2022, Milton Keynes.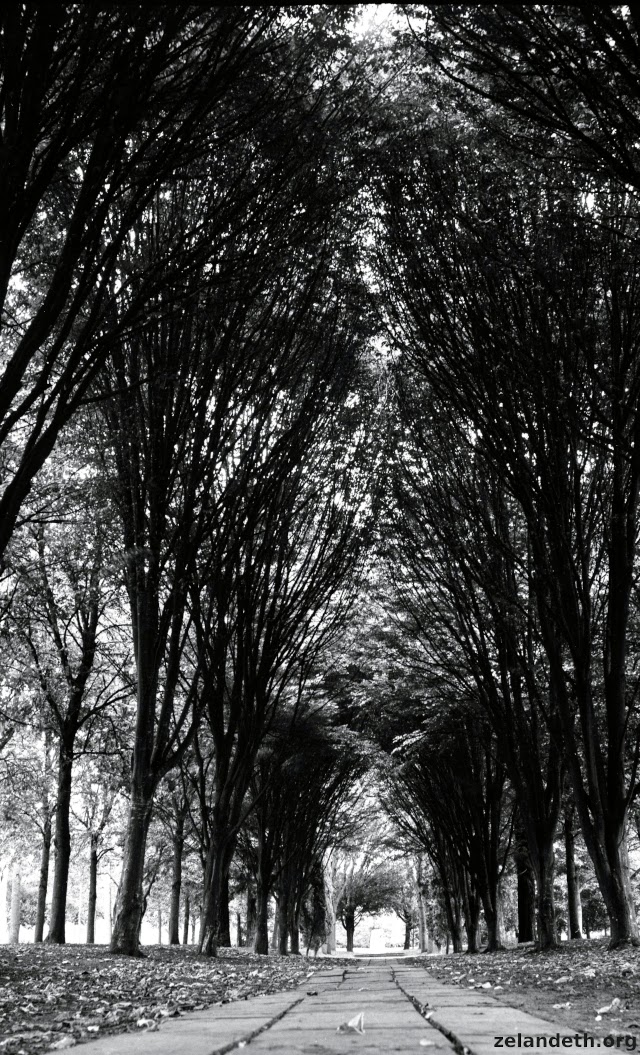 This was from a film just very quickly run through a camera to see if I'd fixed an issue with the focus control. Given the sharpness of the resulting image I think we can say yes!
Ilford FP4 Plus, Ensign Ranger 120, September-ish 2022, Cathedral of Trees, Milton Keynes.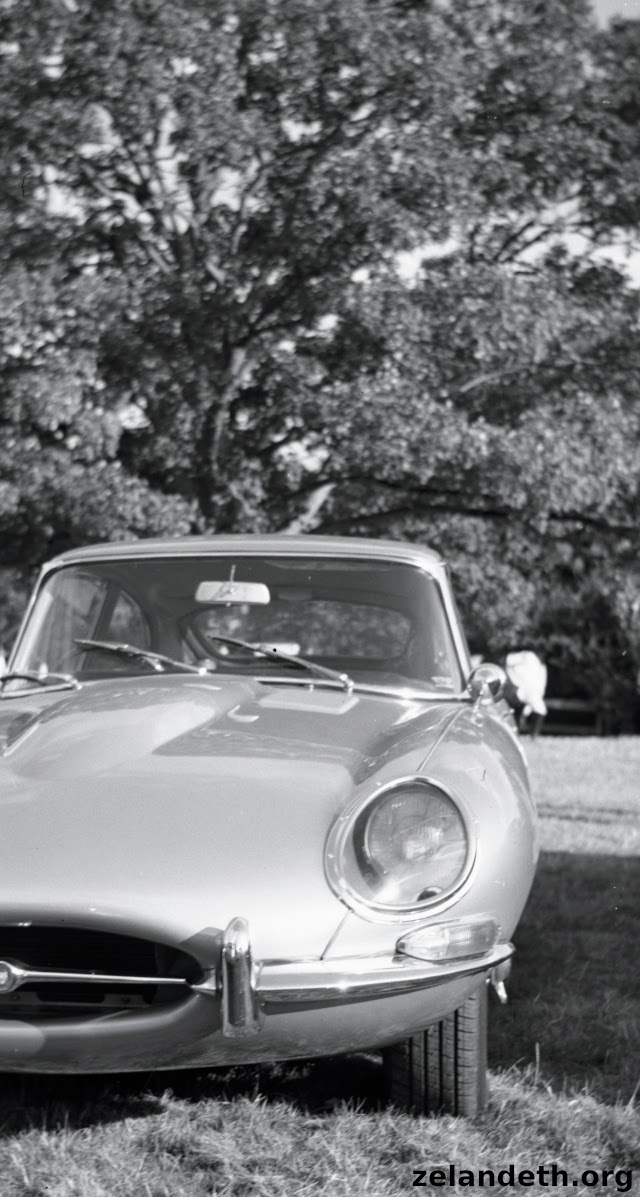 Another frame from the above film where I was just testing the camera out and getting a bit of a feel for how it behaved. I was quite pleased with the outcome, and I think they show how well a basic 120 camera from the early 50s can still hold its own surprisingly well. It's not hard to see why 120 is a format which has endured the test of time so well.
Ilford FP4 Plus, Ensign Ranger 120. September 2022 at Milton Keynes Museum.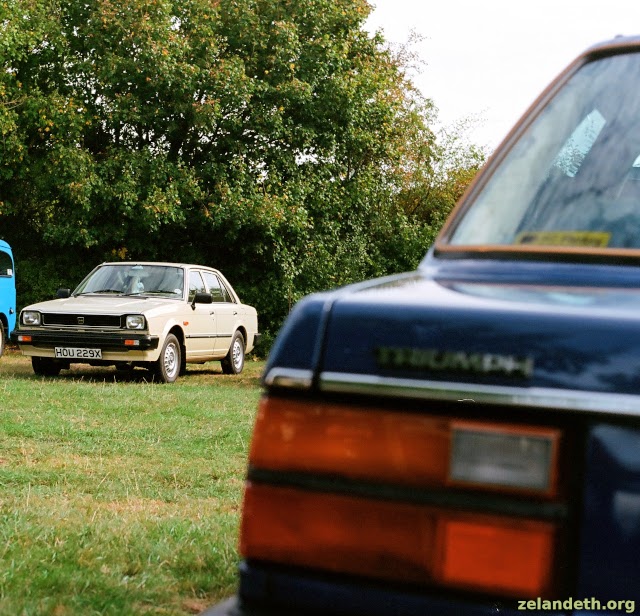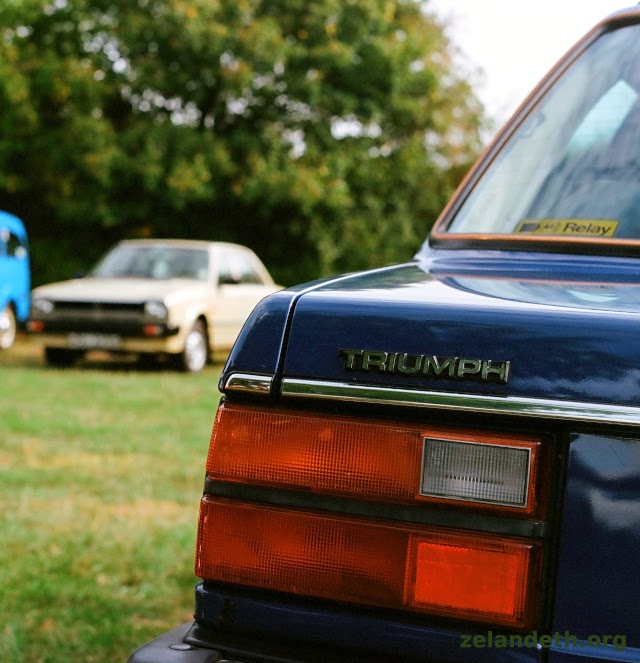 Obviously the two images above go together!
Seeing two identical models of a now very rare car at the BL Day show lined up like this I couldn't resist having a bit of fun with some depth of field.
Kodak Ektar 100, Olympus OM-10, 1st October 2022 at Milton Keynes Museum.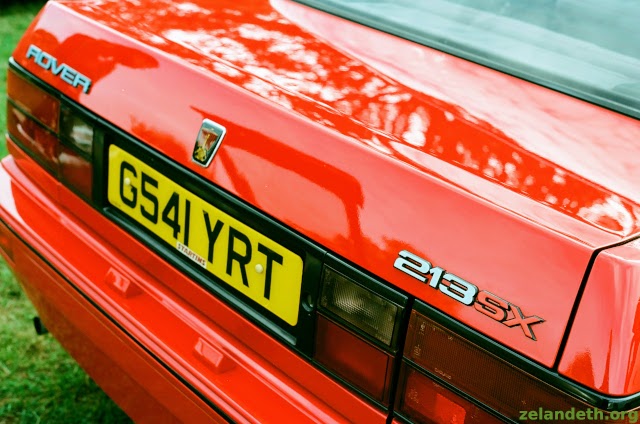 Kind of kicking myself I didn't frame this *slightly* further to the left so as to not cut the edge of the bumper off...but sometimes you can't be too picky.
1st October 2022, Milton Keynes Museum, Olympus OM-10, Kodak Ektar 100.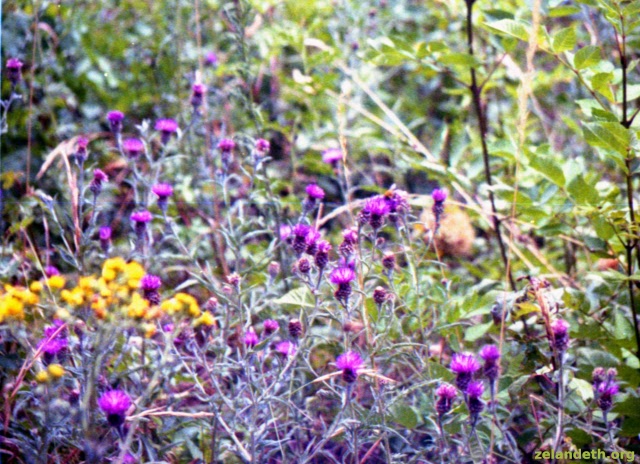 This was a bit of an experiment I'd been meaning to try out for a while, Lomography's Tiger 110 colour film. Which if you're after current production 110 film I think is about it in terms of what's readily available. Just some random weeds that were growing out in our back garden. Really like how the deeper colours of the flowers have been captured so well. Shame about the blue line running across the image, that appears to be a scanning artefact - if I get time I'll go back at some point and re-scan the negative.
July(ish) 2022. Minolta 110 Zoom SLR. Lomography Tiger 110 film.
While film photography is a hobby of mine in its own right, I'm not adverse to shooting digital as well - and with the camera on my phone being so good the days of me carrying a separate camera are long gone. I don't really feel the need for a DSLR, as if I'm that invested in something I'll probably be using film anyway.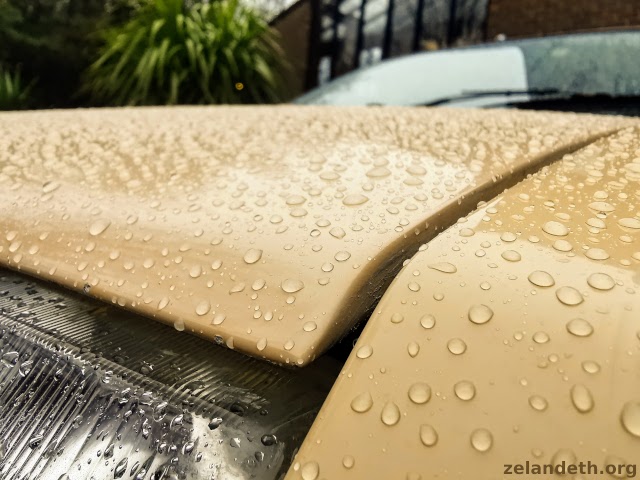 Closeups are always fun. A combination of the interesting angles presented by the styling of the original Citroen BX and water beading on freshly waxed paint was an obvious target for a couple of snaps.
Huawei P30 Pro, 3rd March 2021.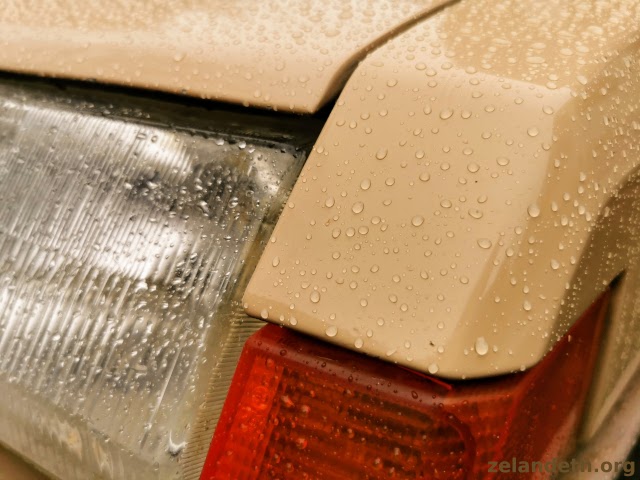 As above...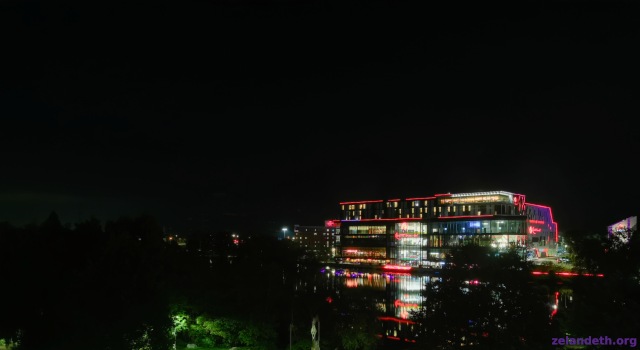 This one's a bit noisy and for that I apologise, but I still liked it enough to feel it was worth sharing. This is the view at night looking south from the Moxy hotel at the Birmingham NEC.
Huawei P30 Pro, 27th May 2022.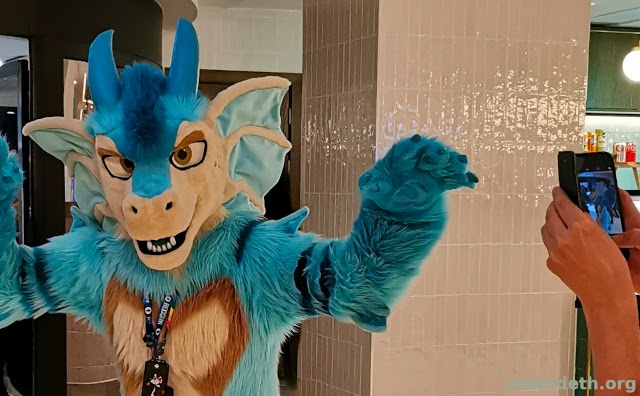 There's something somehow interesting to my mind of snapping a photograph that's in the process of being taken. This was snapped during ConFuzzled 2022, afraid I've not a clue who the fursuiter is - if it's you (or you know them) feel free to let me know so I can add that info.
Huawei P30 Pro, 27th May 2022.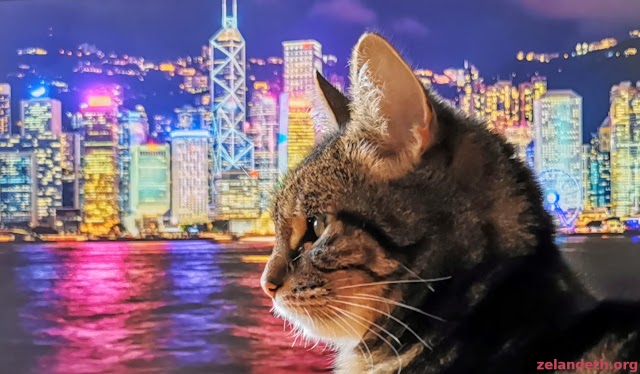 This was a brilliant bit of happenstance which resulted in a photo that's still among my favourites. This came about simply by a friend's cat happening to be sitting on the coffee table focused enough on something to be staying still for five minutes, while there was a nice static image on the TV immediately behind them - a bit of cropping and we have this.
Huawei P30 Pro, October 2020.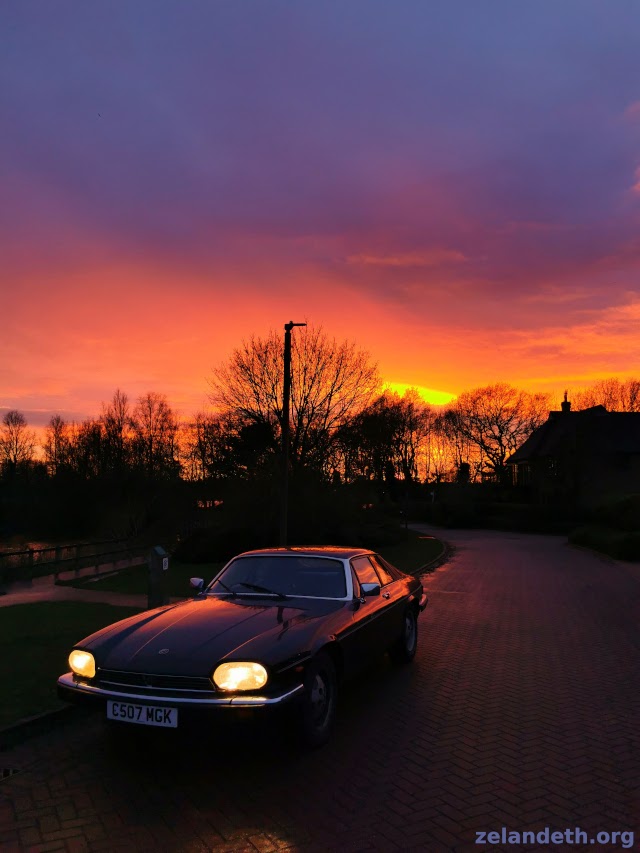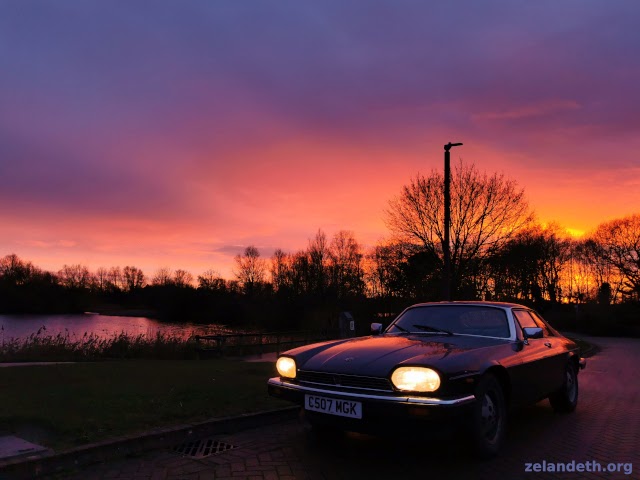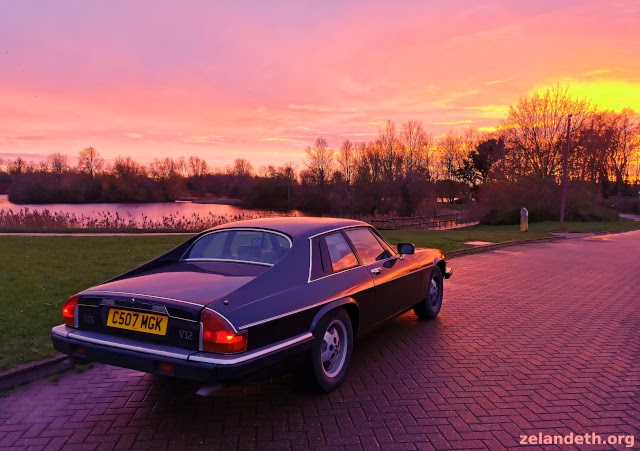 Probably my three favourite photos I ever snapped of my Jag XJ-S. Just wish I'd noticed that streetlight before I took the shots or I'd have moved the car slightly to avoid it.
Huawei P30 Pro, December 2020, Caldecotte Lake, Milton Keynes.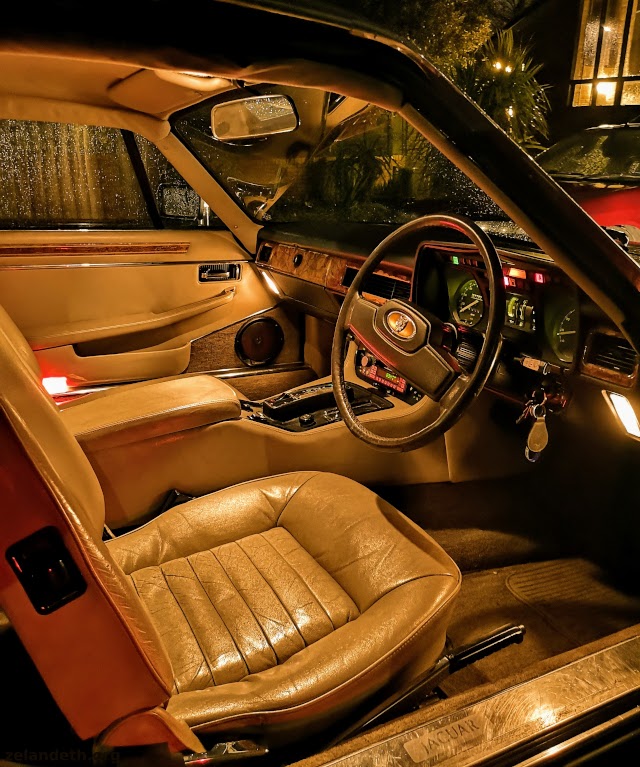 I'm also a sucker for brochure-like images of car interiors after dark. Given that this was just a quick snap for my own records rather than anything I put any time or thought into I was pretty happy with the result.
1986 Jaguar XJ-S, January 2020, Huawei P20 Pro.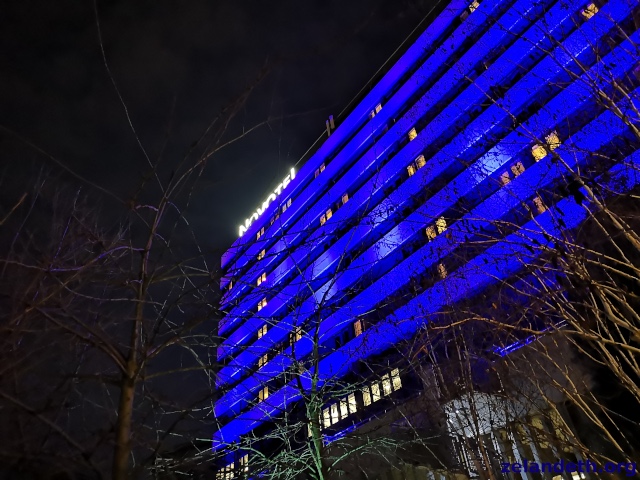 Frontage of the Hammersmith London Novotel building lit up at night.
December 2019, Huawei P20 Pro.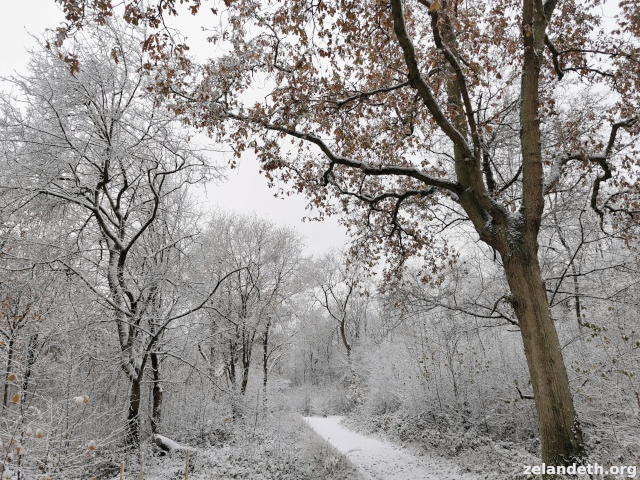 A very festive looking Linford Wood during the few days of snow we saw in Winter 2022.
December 2022, Huawei P30 Pro.
---
These are links to external sites hosting my work - now pretty much dead and purely there for archival purposes.
My Deviantart page contains mostly photographs. These are generally from classic car shows, but there's also the occasional landscape or sunset thrown in for variety.
My Flickr page contains mostly photos I've taken of public transport while out and about - I used to do this a lot as part of my job, but since leaving that role in late 2013 I've not had much to add to this page.
---
Page change log:
28th April 2023: Revised Statcounter code to allow for HTTPS operation.
---