Connect-IT ES15730 30W Compact Fluorescent Lamp.
---
| | |
| --- | --- |
| Manufacturer: | Connect-IT |
| Model: | ES15730 30W low energy bulb |
| Application: | General Lighting |
| Wattage: | 30W (29W Measured) |
| Diameter (max): | 60mm |
| Length: | 720mm |
| Tube Length: | 280mm approx (8mm diameter), 4-U style |
| Bulb/Tube material: | Glass. Colour 827 phosphor coating on inner surface |
| Colour Temperature: | 2700K CRI: Ra 82 |
| Peak output wavelength: | N/A |
| Total light output: | 1500Lm (50Lm/W) - Manufacturers claim. |
| Rated lifetime: | 8'000 Hours |
| Cap: | B22 |
| Operating voltage: | 230-240V AC 50-60Hz |
| Operating current: | 240mA (pf = 0.51) |
| Warmup/restrike time: | 1 minute/none (Instant Start type ballast) |
| Cost (original): | £2.99 (May 2006) from "Nickel 'n' Dime" discount store in Aberdeen Market. |
| Value (now): | Unknown |
| Place of manufacture: | Unknown, not stated on lamp or packaging. |
| Date of manufacture: | Unknown, no date code on lamp or packaging. |
| Lamp Status: | Working |
These days, cheap CFLs are getting progressively easier to find, in the common wattages anyway (eg 11W - 20W). However, it seems that the higher wattages have eluded this market for the most part - not really surprising when you take into account what a small portion of the overall market they make up.
However, there are some out there if you dig around, this 30W example I discovered totally at random in a discount store when I was looking for, of all things, a box of paperclips!
Technically speaking, there isn't anything particularly special about this lamp, it's a very ordinary compact fluorescent lamp, featuring an instant start electronic ballast, and colour 827 phosphor.
The 8000 hour quoted lifetime sounds somewhat on the long side for a budget lamp, but this lamp does seem to run quite cool - a good thing, as what generally kills CFLs prematurely is overheating of ballast components. Regular switching of course would not help - but generally the problem with cheaper lamps is that the tube itself will last longer than the ballast. A far cry from the first magnetically ballasted lamps where the ballast would last effectively indefinitely, hence the evolution of lamps with a separate ballast/tube assembly.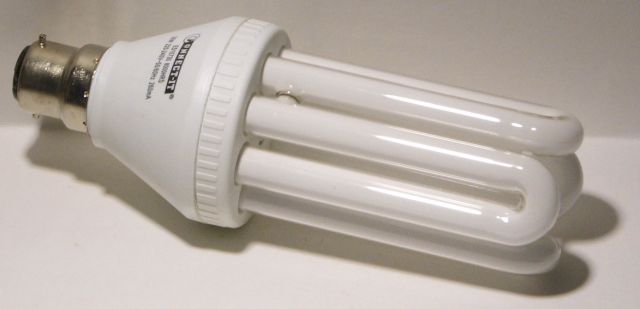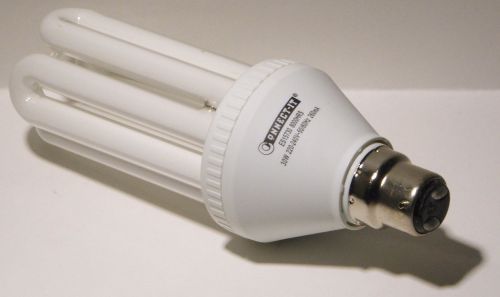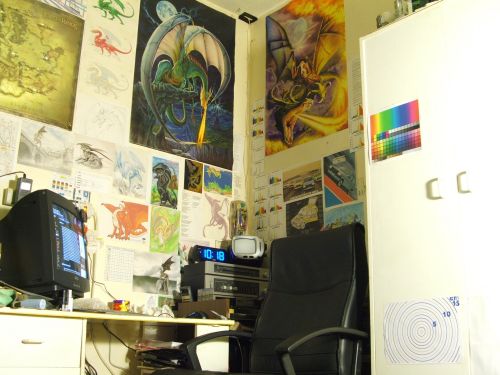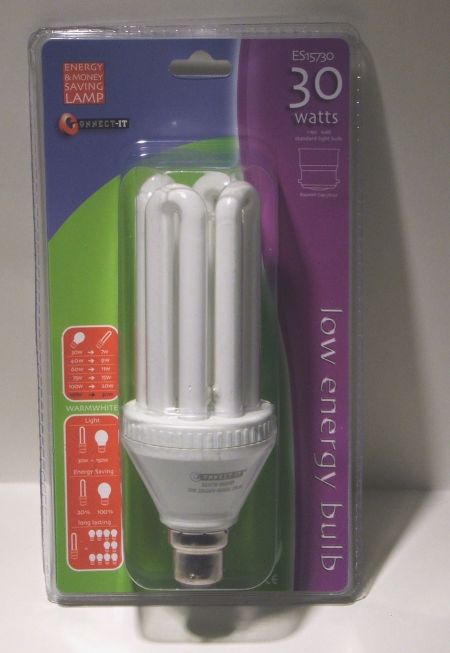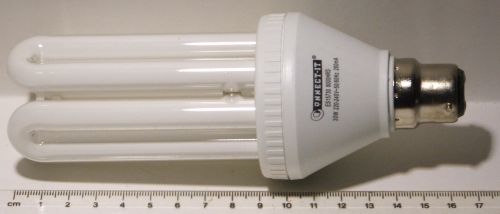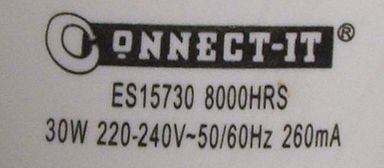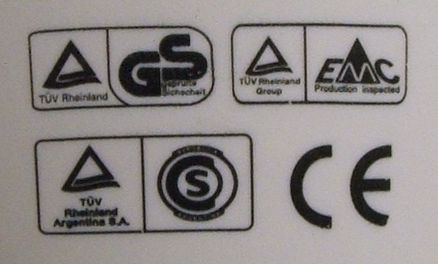 Note: This page was originally written way back in 2006 - and these photos were taken on a cheap digital camera even back then and sized with people still having to deal with dial up in mind (as I was at the time!). I realise that the resolution ain't great and if the opportunity arises I would really like to update them in a resolution more akin to what we've come to expect in 2023!


This lamp added to the Virtual Display Shelf on the 6th May 2006 at 02:29.
---
References: None.
---
Acknowledgements: None.
---
This page last updated on 13th June 2023: Changes to page formatting to improve readability on mobile devices.
---