General Electric BIAX Electronic FLE15TBX/XM/840 Compact Fluorescent Lamp.
---
| | |
| --- | --- |
| Manufacturer: | General Electric |
| Model: | BIAX Electronic FLE15TBX/XM/840 |
| Application: | General Purpose Lighting |
| Wattage: | 15W |
| Diameter (max): | 40mm |
| Length: | 125mm |
| Tube Length: | 390mm (8mm diameter) |
| Bulb/Tube material: | Glass, Colour 840 phosphor Inner Coating. |
| Colour Temperature: | 4000K |
| Peak output wavelength: | N/A - Broadband emission |
| Total light output: | 900Lm (Manufacturers claim) |
| Rated lifetime: | 15'000 Hours |
| Cap: | B22 |
| Operating voltage: | 220-240V AC @ 50-60Hz |
| Operating current: | 120mA |
| Warmup/restrike time: | 2 Minutes/instant |
| Cost (original): | Unknown |
| Value (now): | Unknown |
| Place of manufacture: | Hungary |
| Date of manufacture: | Unknown - code on lamp base "312CA EOL" I don't know if there's a date code hidden in that somewhere. |
This lamp is a good example of how the desire for compact fluorescent lamps to fit into the shades originally designed for use with incandescent lamps without sticking out the end has had an effect on lamp design. Ever since their invention, designers have continuously been attempting to shrink CFLs to an extent where they can fit into any situation where a GLS lamp would be used.

The easiest type of CFL to achieve this with is the spiral design, as the tube can be twisted into a far more compact shape than with a linear design, as used here. It's a very ordinary electronically ballasted CFL, albeit a rather compact one. Merely one inch longer than a normal PS60 lamp, it is small enough for most applications aside from the very shallowest of shades.
Where this particular lamp is a little unusual is that it features a colour temperature of 4000K, rather than the 2700 or 3000K you're more likely to find in a lamp you buy off the shelf in your local supermarket or DIY store. Higher colour temperature lamps such as this are readily available online however, suppliers are a good place to start looking.
For a compact 15W lamp this one is pretty bright, warming up pretty quickly, in between 1 and 3 minutes depending on the ambient temperature. The 4000K colour temp is a bit on the high side for my liking in general lighting applications, but a lot of people do prefer light such as this (many even as high as 5000K) which is distinctly less yellow than that of incandescent light. I'd describe the light from this lamp as a "pure, cool white," not blueish as things tend to look above this temperature. It does however do a supreme job of confusing my camera's colour balance - it's too low to use the daylight setting, is nothing light right for the fluorescent setting (everything looks green using it) and obviously it's far too high for the tungsten setting.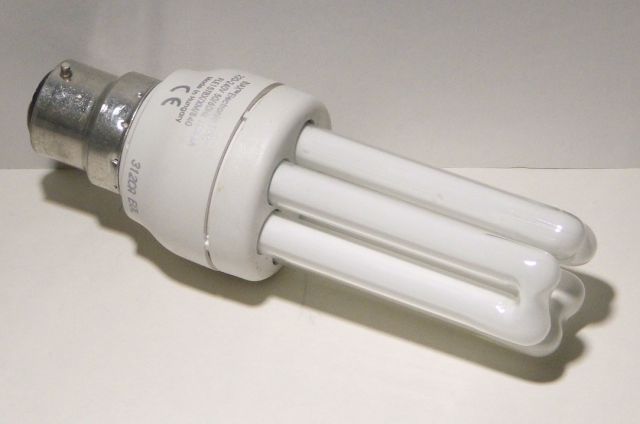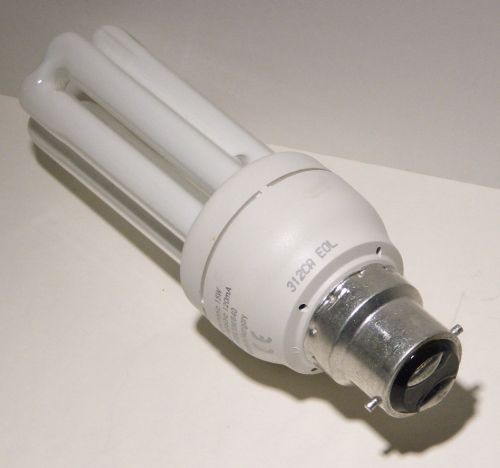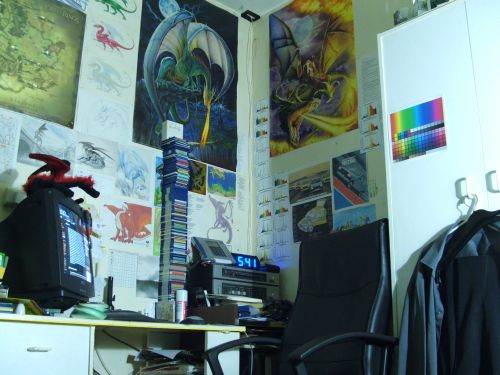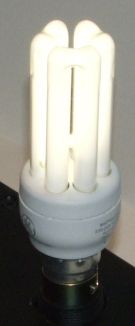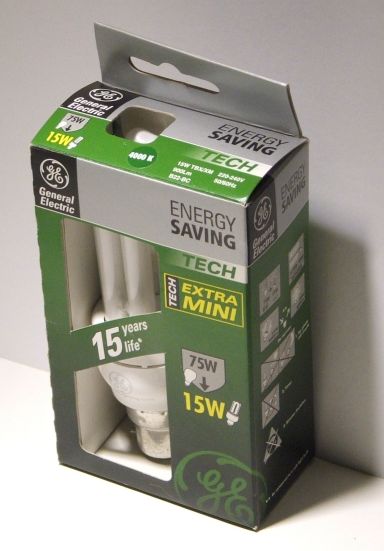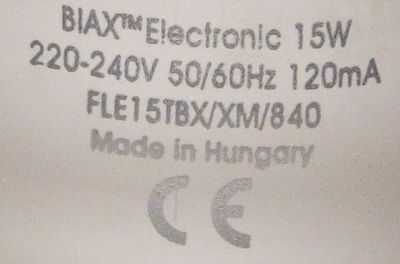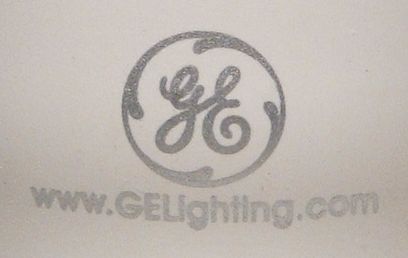 ---
This lamp added to the Virtual Display Shelf on the 25th November 2005 at 21:56.
---
Acknowledgements: Many thanks to the website reader who donated this lamp for display.
---
This page last updated on 13th June 2023: Changes to page format to improve readability on mobile devices and some background code changes to improve search engine performance.
---