Morrisons 11W Reflector Compact Fluorescent Lamp
---
| | |
| --- | --- |
| Manufacturer: | Produced for Morrison's Supermarkets PLC. (Unknown OEM) |
| Model: | 11W Energy Saving Reflector Lamp |
| Application: | General Use, Display Lighting |
| Ballast type: | Electronic |
| Wattage: | 11W |
| Diameter (max): | 80mm |
| Length: | 130mm |
| Electrode gap: | 3-U Style tube. |
| Bulb/Tube material: | (Inner) Soft Glass, internal triphosphor coating. (Outer) Glass, part internal aluminium coating. |
| Colour Temperature: | Not Stated. Estimate 3000°K |
| Peak output wavelength: | N/A - Broadband Emission |
| Total light output: | 600Lm (Manufacturers Claim. 54.55 Lm/W) |
| Rated lifetime: | 10'000 Hours |
| Cap: | B22 (E27 Also Available) |
| Operating voltage: | 220-240V ~ 50-60Hz |
| Operating current: | 80mA (pf = 0.47) |
| Warmup/restrike time: | 2 minutes/None |
| Cost (original): | £3.49 (September 2005) |
| Value (now): | -- |
| Place of manufacture: | Not Stated |
| Date of manufacture: | Q2 2005 |
This lamp just goes to show how CF technology is starting to get a foothold in the everyday lighting market. This lamp being sold in a major supermarket chain, at a price that almost anyone can afford. Previously, reflector CF lamps were a "specialist" item that I had to order from either a specialist lighting store, or online.
Technically this lamp is nothing particularly extraordinary. It's a conventional 11W CF lamp with a reflector stuck on the end - or screwed on the end as the case actually is in this case. Literally! I discovered this by accident when cleaning the lamp for the photographs (It's shiny - the camera likes to show up any and EVERY fingerprint...). The reflector can actually be unscrewed from the lamp - leaving you with a conventional 11W CFL then! Not really in any way *useful* in the real world...but unusual and therefore *interesting* to a collector of lighting technology without a doubt.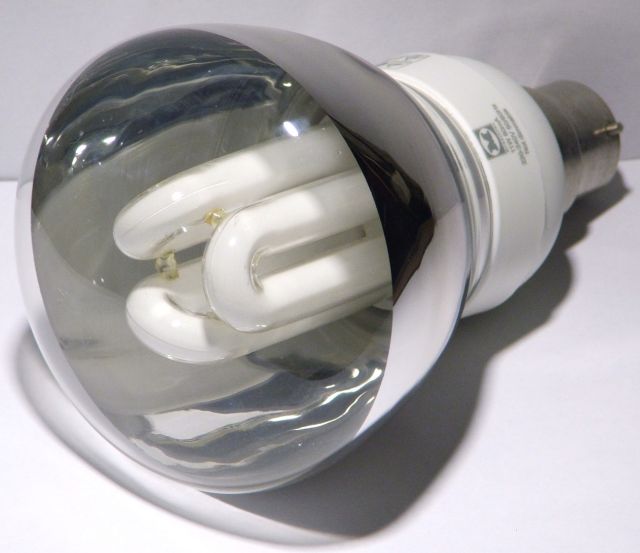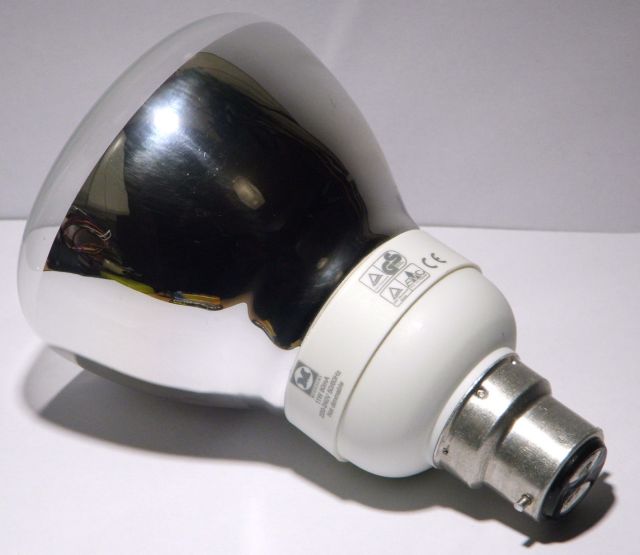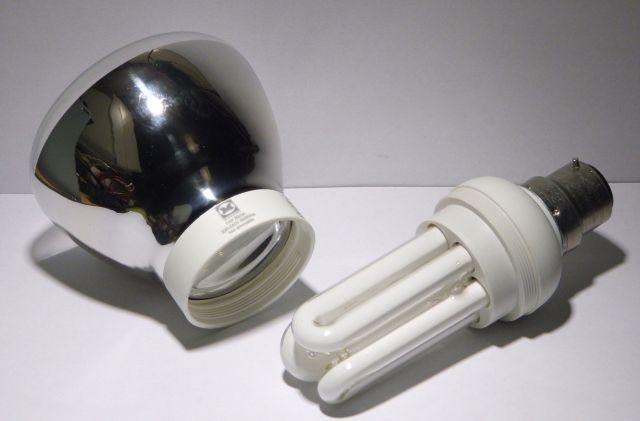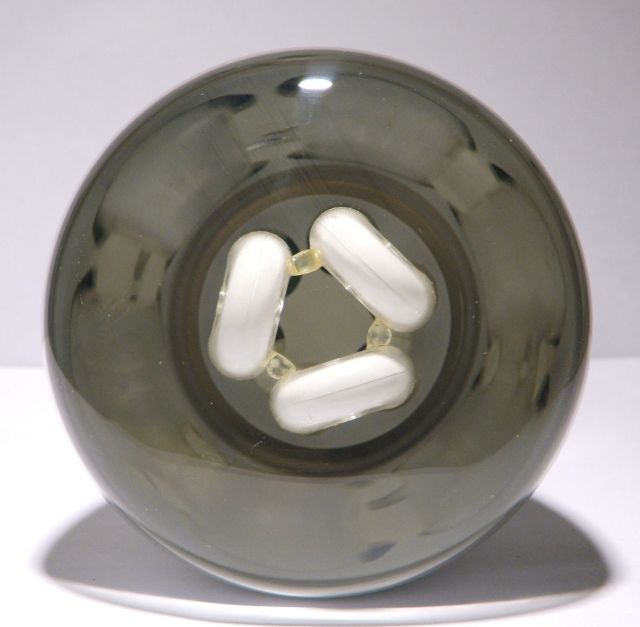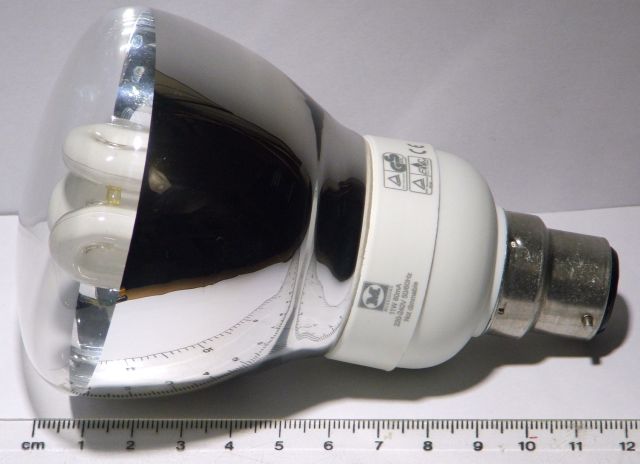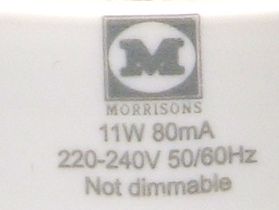 ---
This lamp added to the Virtual Display Shelf...sometime before I started recording it! Oops.
---
Acknowledgements: None.
---
References: Lamp packaging only.
---
This page last updated on 15th June 2023: Made some changes to page format to improve readability on mobile devices and some background code changes to improve search engine behaviour.
---