Manufacturer:
Candela
Model:
R-80 Spot - Blue
Application:
Stage/Disco lighting.
Wattage:
60W (42W Measured)
Diameter (max):
80mm
Length:
110mm
Tube Length:
N/A
Bulb/Tube material:
Glass. Rear internally aluminised. Blue Lacquer coating applied to outer surface
Colour Temperature:
Unknown
Peak output wavelength:
N/A - Broadband emission
Total light output:
Unknown
Rated lifetime:
1500 Hours
Cap:
E27
Operating voltage:
230V AC
Operating current:
170mA
Warmup/restrike time:
N/A
Cost (original):
£2.99 (Q3 2004)
Value (now):
--
Place of manufacture:
Canada
Date of manufacture:
2004
Lamp Status:
Working
Notes:

Not a huge amount to say about this lamp. This is a conventional reflector type incandescent lamp. The main things to note about it would appear to be that despite the 60W rating - it's only consuming a touch over 40W, maybe someone marked the lamp incorrectly, and this is in fact a 40W model?

The lacquer coating on this lamp is somewhat unusual in that it covers the entire lamp, rather than just the face. It is however worth noting that after a few hours of operation, it started to discolour significantly - not to mention smelling awful! Think Candela need to think about that problem a bit!

Click Thumbnails for full size images.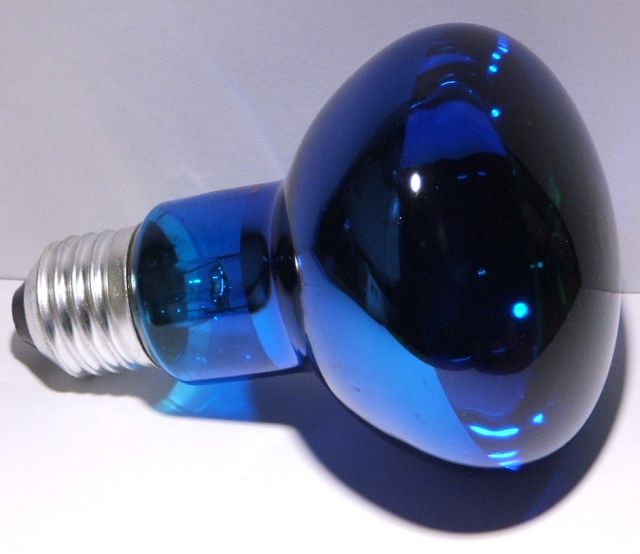 ---
This lamp added to the Virtual Display Shelf on September 21st 2005 at 23:08.
---
Updates:
26th January 2021: Minor changes to page formatting to improve readability on mobile devices.
28th April 2023: Revised Statcounter code to allow for HTTPS operation.
---