Endura F8T5 Blue Coloured Fluorescent Tube
---
| | |
| --- | --- |
| Manufacturer: | Endura/Long Lamps Limited |
| Model: | F8T5 Blue |
| Application: | General Lighting / Decorative / Special Effects |
| Wattage: | 8W |
| Diameter (max): | 15mm |
| Length: | 300mm (including pins) |
| Tube Length: | 265mm |
| Bulb/Tube material: | Glass, pale blue phosphor coating on inner wall |
| Colour Temperature: | Blue. |
| Peak output wavelength: | Unknown |
| Total Light Output: | Unknown |
| Rated lifetime: | Unknown |
| Cap: | Bi-Pin fluorescent fitting |
| Operating voltage: | 56V AC |
| Operating current: | 145mA |
| Warmup/restrike time: | 1 minutes/none |
| Cost (original): | Unknown |
| Value (now): | £5.00 approx. |
| Place of manufacture: | England. |
| Date of manufacture: | Unknown - Code 20E printed on lamp. |
| Lamp Status: | Working, presumed new - no packaging provided. |
This is a typical lamp from the Manufacturer Endura, who also sold products under the name Long Lamps Limited. The style of end cap attachment and printed etch on their tubes are unmistakable.

One of my long standing interests in lighting terms has been fluorescent lamps in unusual colours. While blue isn't by any means unusual, it's different enough to your normal various shades of white that it interests me.

The phosphor on this one relative to your normal "white" tube seems to have a lot less in the way of red emission, with a nearly continuous output from mid green through to deep blue. This results in quite a pale blue colour to the light. Somewhat less green though than the lights you tend to see used to attract insects though, despite the similarity in the photos below. There is sufficient deep blue output from this light to cause considerable fluorescence from many typical fluorescent coloured objects.

This particular lamp attracted my attention initially as well due to the end caps seeming to be a couple of mm smaller than on most of the other F8 tubes I have - being quite a bit narrower than the tube itself. This and the fact that the phosphor doesn't actually go all the way to the cap means that you can see into the tube a little at each end, the close-up shown below lets you see the bright reflection from the phosphor internally.

The one downside of the particular phosphor mix is that it appears to have a far shorter persistence (time taken to stop glowing) than the normal triphosphor mix. This means that when operated on a conventional magnetic ballast, it flickers quite a lot more visibly than normal white lamps.

Endura F8T5 Blue Coloured Fluorescent Tube - General overview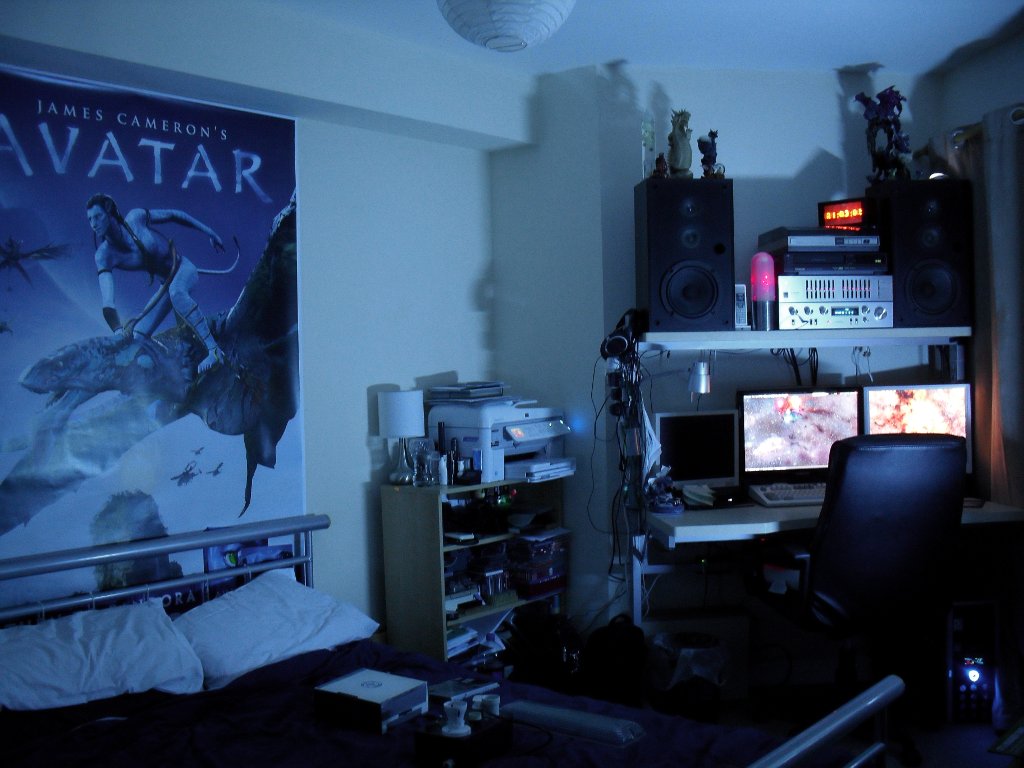 Endura F8T5 Blue Coloured Fluorescent Tube illuminating my workstation and one side of my room from a distance of approximately two metres

Endura F8T5 Blue Coloured Fluorescent Tube - Shown while alight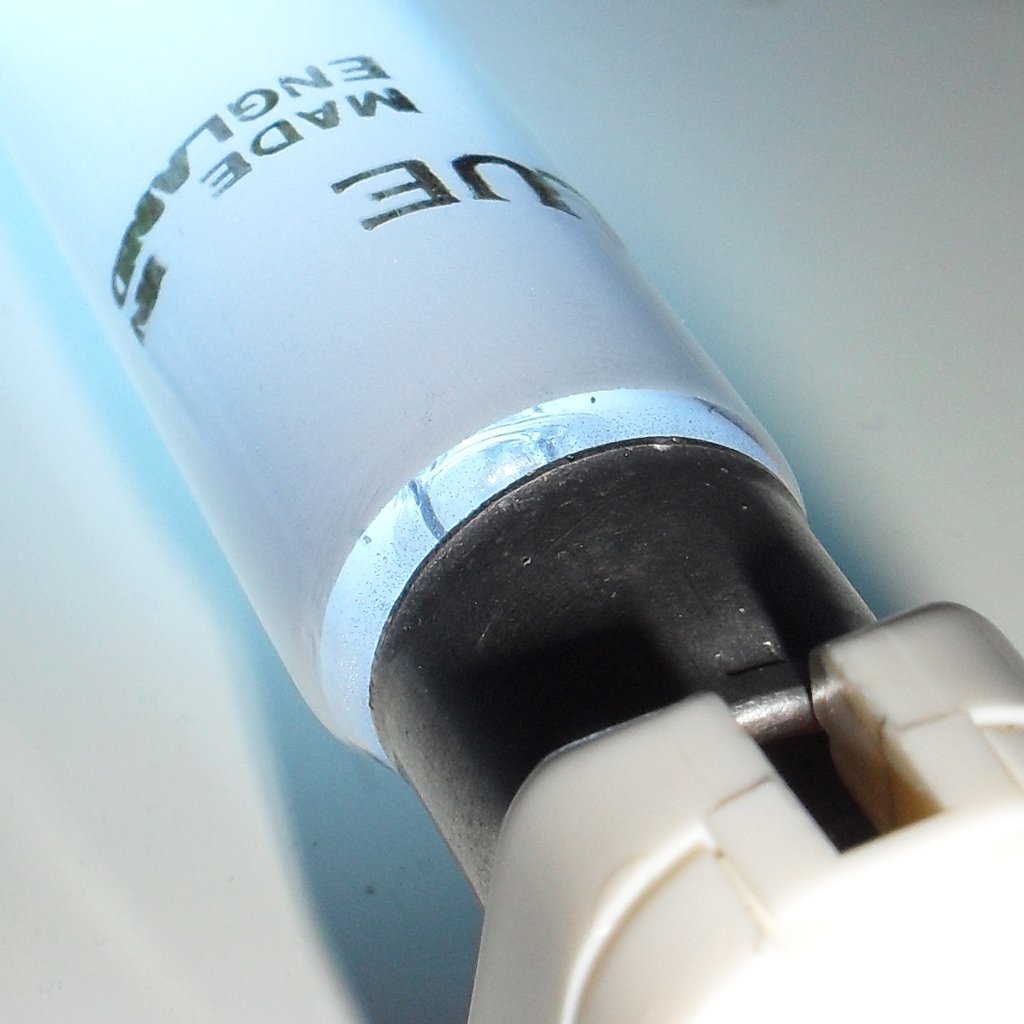 Endura F8T5 Blue Coloured Fluorescent Tube - Detail showing gap between lamp cap and phosphor while lamp is lit. These slightly shrunken end caps are an unmistakable feature of Endura/Long Lamps Ltd products
Endura F8T5 Blue Coloured Fluorescent Tube - Shown held in hand to give sense of relative size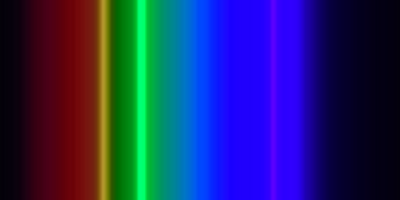 Endura F8T5 Blue Coloured Fluorescent Tube Output Spectra
Endura F8T5 Blue Coloured Fluorescent Tube - Detail of text printed on tube
---
This lamp added to the Virtual Display Shelf on the 26th August 2010 at 22:56.
---
References: F8T5 Datasheet on SLI Lighting's website (to obtain current/voltage specs).
---
Acknowledgements: Many thanks to the website visitor who donated this (and many others!) lamps for display.
---
This page last updated:
19th June 2023: Changes made to page format to improve readability on mobile devices. Also made some background code changes to improve search engine behaviour.
---